Life As an Actor
Actor Example Play parts in stage, television, radio, video, motion picture productions, or other settings for entertainment, information, or instruction. Interpret serious or comic role by speech, gesture, and body movement to entertain or inform audience. May dance and sing.
Actor Responsibilities
Portray and interpret roles, using speech, gestures, and body movements, to entertain, inform, or instruct radio, film, television, or live audiences.
Construct puppets and ventriloquist dummies, and sew accessory clothing, using hand tools and machines.
Collaborate with other actors as part of an ensemble.
Study and rehearse roles from scripts to interpret, learn and memorize lines, stunts, and cues as directed.
Introduce performances and performers to stimulate excitement and coordinate smooth transition of acts during events.
Attend auditions and casting calls to audition for roles.
Actor Required Skills
Below is a list of the skills most Actors say are important on the job.
Reading Comprehension: Understanding written sentences and paragraphs in work related documents.
Speaking: Talking to others to convey information effectively.
Active Listening: Giving full attention to what other people are saying, taking time to understand the points being made, asking questions as appropriate, and not interrupting at inappropriate times.
Social Perceptiveness: Being aware of others' reactions and understanding why they react as they do.
Time Management: Managing one's own time and the time of others.
Related Job Titles
Movie Stunt Performer
Stand-In
Thrill Performer
Soubrette
Comedian
Are There Job Opportunities for Actors?
There were about 63,800 jobs for Actors in 2016 (in the United States).
New jobs are being produced at a rate of 11.6% which is lower than average. The Bureau of Labor Statistics predicts 7,400 new jobs for Actors by 2026. The BLS estimates 7,400 yearly job openings in this field per year.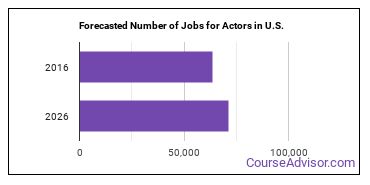 The states with the most job growth for Actors are Utah, Georgia, and California.
Watch out if you plan on working in Kansas, Nebraska, or Idaho. These states have the worst job growth for this type of profession.
Tools & Technologies Used by Actors
Although they're not necessarily needed for all jobs, the following technologies are used by many Actors:
Microsoft Office
LinkedIn
Facebook
YouTube
How do I Become an Actor?
Are there Actor education requirements?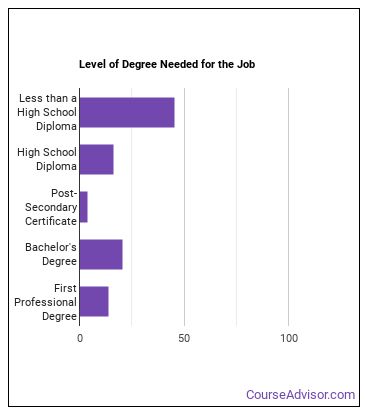 What work experience do I need to become an Actor?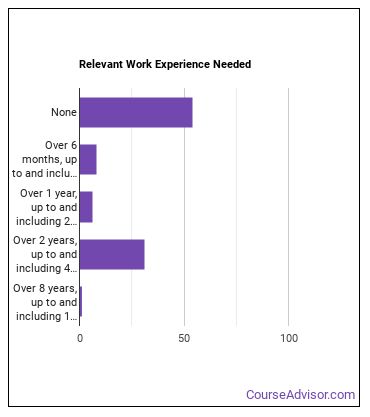 Where do Actors Work?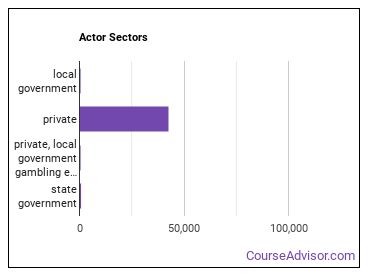 Other Jobs You May be Interested In
Those who work as Actors sometimes switch careers to one of these choices:
Athletes and Sports Competitors
References
Image Credit: Via Wikimedia Commons