What Do Musicians and Singers Do?
Musician or Singer Definition Play one or more musical instruments or sing. May perform on stage, for on-air broadcasting, or for sound or video recording.
Types of Musician or Singer Jobs
Flutist
Concert Singer
Harpist
Violist
Vocalist
Are There Job Opportunities for Musicians and Singers?
In the United States, there were 172,400 jobs for Musicians and Singers in 2016.
New jobs are being produced at a rate of 6% which is lower than average. The Bureau of Labor Statistics predicts 10,400 new jobs for Musicians and Singers by 2026. Due to new job openings and attrition, there will be an average of 17,800 job openings in this field each year.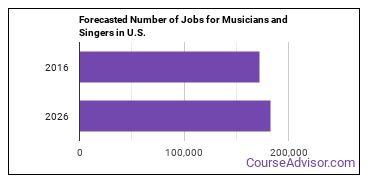 The states with the most job growth for Musicians and Singers are New York, Florida, and California.
Watch out if you plan on working in Nebraska, Idaho, or Alaska. These states have the worst job growth for this type of profession.
Where do Musicians and Singers Work?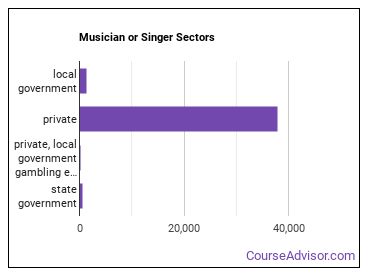 References
Image Credit: Via Wikimedia Commons