What Do Wood Model Makers Do?
Wood Model Maker Definition Construct full-size and scale wooden precision models of products. Includes wood jig builders and loft workers.
Wood Model Maker Responsibilities
Mark identifying information on patterns, parts, and templates to indicate assembly methods and details.
Plan, lay out, and draw outlines of units, sectional patterns, or full-scale mock-ups of products.
Fabricate work aids such as scrapers or templates.
Select wooden stock, determine layouts, and mark layouts of parts on stock, using precision equipment such as scribers, squares, and protractors.
Construct wooden models, patterns, templates, full scale mock-ups, and molds for parts of products and production tools.
Set up, operate, and adjust a variety of woodworking machines such as bandsaws and planers to cut and shape sections, parts, and patterns, according to specifications.
Wood Model Maker Required Skills
When polled, Wood Model Makers say the following skills are most frequently used in their jobs:
Reading Comprehension: Understanding written sentences and paragraphs in work related documents.
Active Listening: Giving full attention to what other people are saying, taking time to understand the points being made, asking questions as appropriate, and not interrupting at inappropriate times.
Monitoring: Monitoring/Assessing performance of yourself, other individuals, or organizations to make improvements or take corrective action.
Critical Thinking: Using logic and reasoning to identify the strengths and weaknesses of alternative solutions, conclusions or approaches to problems.
Operations Analysis: Analyzing needs and product requirements to create a design.
Related Job Titles for this Occupation:
Wood Window and Door Craftsman
Sample Builder
Building Craftsman
Special Craftsman
Loft Worker Apprentice
Is There Going to be Demand for Wood Model Makers?
In the United States, there were 1,900 jobs for Model Makers, Wood in 2016.
New jobs are being produced at a rate of 3% which is lower than average. The Bureau of Labor Statistics predicts 100 new jobs for Wood Model Makers by 2026. Due to new job openings and attrition, there will be an average of 200 job openings in this field each year.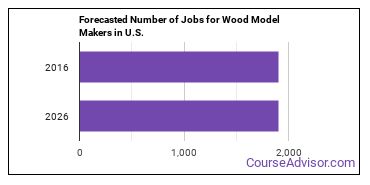 Wood Model Maker Salary
The average yearly salary of a Wood Model Maker ranges between $31,850 and $78,010. The median salary for this occupation is $53,100.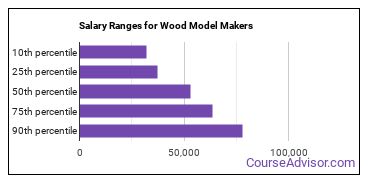 Below is a list of the median annual salaries for jobs of this type in different U.S. states.
Annual Mean Salary by State

| State | Annual Mean Salary |
| --- | --- |
| Georgia | $52,620 |
| New York | $44,730 |
| Wisconsin | $38,580 |
What Tools & Technology do Wood Model Makers Use?
Although they're not necessarily needed for all jobs, the following technologies are used by many Wood Model Makers:
Microsoft PowerPoint
Microsoft Excel
Dassault Systemes CATIA
Microsoft Outlook
Siemens NX
Microsoft Word
How do I Become a Wood Model Maker?
Individuals working as Wood Model Makers have obtained the following education levels: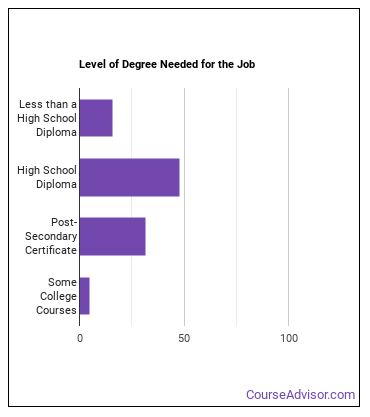 How many years of work experience do I need?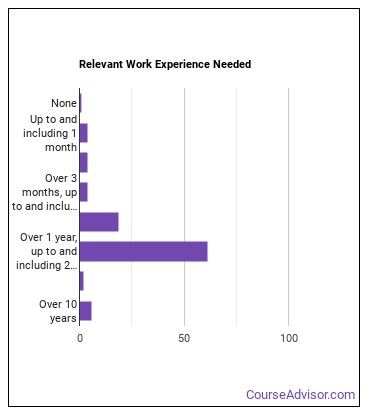 Where Wood Model Makers Are Employed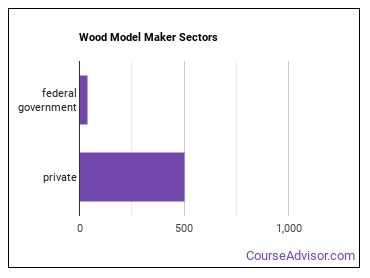 Similar Careers
Those thinking about becoming Wood Model Makers might also be interested in the following careers:
Set and Exhibit Designers
Career changers with experience as a Wood Model Maker sometimes find work in one of the following fields:
Patternmakers, Metal and Plastic
Fabric and Apparel Patternmakers
References
Image Credit: Via Wikimedia Commons