What Do Nuclear Engineer Do?
Nuclear Engineer Example Conduct research on nuclear engineering projects or apply principles and theory of nuclear science to problems concerned with release, control, and use of nuclear energy and nuclear waste disposal.
Nuclear Engineer Responsibilities
Design or oversee construction or operation of nuclear reactors or power plants or nuclear fuels reprocessing and reclamation systems.
Initiate corrective actions or order plant shutdowns in emergency situations.
Examine accidents to obtain data that can be used to design preventive measures.
Write operational instructions to be used in nuclear plant operation or nuclear fuel or waste handling and disposal.
Perform experiments that will provide information about acceptable methods of nuclear material usage, nuclear fuel reclamation, or waste disposal.
Design or direct nuclear research projects to test or modify theoretical models, develop new theoretical models, or discover new uses for current models.
Skills Needed to be a Nuclear Engineer
Below is a list of the skills most Nuclear Engineers say are important on the job.
Science: Using scientific rules and methods to solve problems.
Critical Thinking: Using logic and reasoning to identify the strengths and weaknesses of alternative solutions, conclusions or approaches to problems.
Active Listening: Giving full attention to what other people are saying, taking time to understand the points being made, asking questions as appropriate, and not interrupting at inappropriate times.
Complex Problem Solving: Identifying complex problems and reviewing related information to develop and evaluate options and implement solutions.
Monitoring: Monitoring/Assessing performance of yourself, other individuals, or organizations to make improvements or take corrective action.
Reading Comprehension: Understanding written sentences and paragraphs in work related documents.
Types of Nuclear Engineer
Nuclear Equipment Design Engineer
Regulatory Coordinator
Weapons Engineer
Nuclear Design Engineer
Scientist
Are There Job Opportunities for Nuclear Engineers?
In 2016, there was an estimated number of 17,700 jobs in the United States for Nuclear Engineer. New jobs are being produced at a rate of 4% which is below the national average. The Bureau of Labor Statistics predicts 700 new jobs for Nuclear Engineer by 2026. Due to new job openings and attrition, there will be an average of 1,400 job openings in this field each year.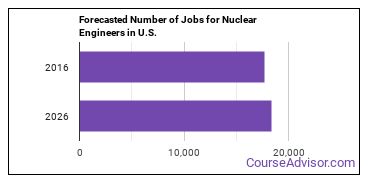 The states with the most job growth for Nuclear Engineer are Nevada, Florida, and Idaho. Watch out if you plan on working in Alabama, Mississippi, or Minnesota. These states have the worst job growth for this type of profession.
Nuclear Engineer Average Salary
The salary for Nuclear Engineers ranges between about $68,560 and $162,360 a year.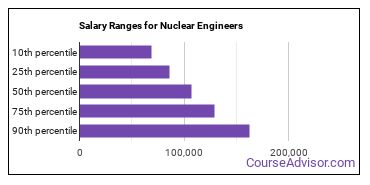 Nuclear Engineers who work in New Mexico, California, or New Hampshire, make the highest salaries.
How much do Nuclear Engineers make in different U.S. states?
| State | Annual Mean Salary |
| --- | --- |
| Alabama | $102,100 |
| California | $132,180 |
| Connecticut | $112,430 |
| Florida | $103,680 |
| Idaho | $128,270 |
| Illinois | $117,710 |
| Kansas | $113,690 |
| Louisiana | $98,900 |
| Maryland | $137,930 |
| Michigan | $100,890 |
| Mississippi | $99,900 |
| Missouri | $97,070 |
| Nebraska | $103,370 |
| New Hampshire | $125,330 |
| New Mexico | $136,310 |
| New York | $112,400 |
| North Carolina | $113,110 |
| Pennsylvania | $115,760 |
| South Carolina | $101,420 |
| Tennessee | $126,300 |
| Texas | $90,260 |
| Virginia | $87,340 |
| Washington | $100,260 |
| Wisconsin | $120,330 |
What Tools do Nuclear Engineers Use?
Below is a list of the types of tools and technologies that Nuclear Engineers may use on a daily basis:
Microsoft Excel
Microsoft Word
Microsoft Office
Microsoft PowerPoint
Python
Microsoft Access
Data entry software
Word processing software
Spreadsheet software
The MathWorks MATLAB
SAS
Linux
UNIX
Computer aided design CAD software
Salesforce software
Graphics software
SAP software
Presentation software
Formula translation/translator FORTRAN
Software development tools
How to Become a Nuclear Engineer
Are there Nuclear Engineers education requirements?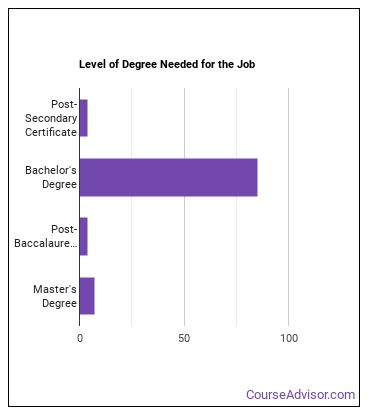 What work experience do I need to become a Nuclear Engineer?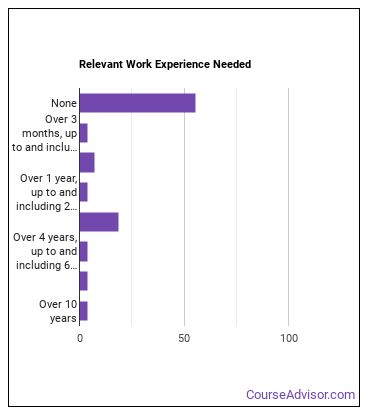 Where Nuclear Engineers Work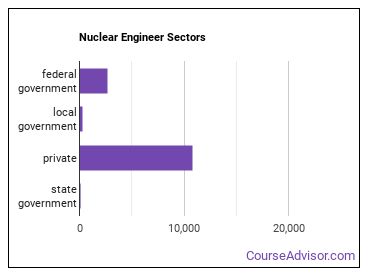 The table below shows the approximate number of Nuclear Engineers employed by various industries.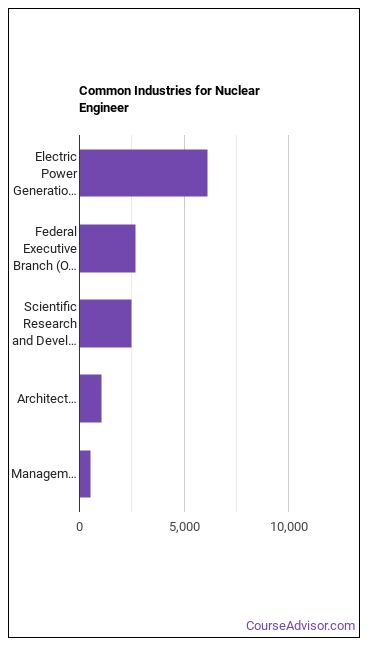 Similar Careers
Those thinking about becoming a Nuclear Engineer might also be interested in the following careers:
References:
Image Credit: Siemens Pressebild via CC BY-SA 3.0
More about our data sources and methodologies.