Life As a Mental Health Counselor
Position Description Counsel with emphasis on prevention. Work with individuals and groups to promote optimum mental and emotional health. May help individuals deal with issues associated with addictions and substance abuse; family, parenting, and marital problems; stress management; self-esteem; and aging.
List of Mental Health Counselor Job Duties
Prepare and maintain all required treatment records and reports.
Collaborate with other staff members to perform clinical assessments or develop treatment plans.
Perform crisis interventions with clients.
Meet with families, probation officers, police, or other interested parties to exchange necessary information during the treatment process.
Plan or conduct programs to prevent substance abuse or improve community health or counseling services.
Discuss with individual patients their plans for life after leaving therapy.
Mental Health Counselor Needed Skills
When polled, Mental Health Counselors say the following skills are most frequently used in their jobs:
Active Listening: Giving full attention to what other people are saying, taking time to understand the points being made, asking questions as appropriate, and not interrupting at inappropriate times.
Social Perceptiveness: Being aware of others' reactions and understanding why they react as they do.
Service Orientation: Actively looking for ways to help people.
Speaking: Talking to others to convey information effectively.
Monitoring: Monitoring/Assessing performance of yourself, other individuals, or organizations to make improvements or take corrective action.
Other Mental Health Counselor Job Titles
Mental Health Clinician
Corrections Caseworker
Behavioral Health Counselor
Clinical Counselor
Clinical Mental Health Counselor
What Kind of Mental Health Counselor Job Opportunities Are There?
There were about 157,700 jobs for Mental Health Counselors in 2016 (in the United States).
New jobs are being produced at a rate of 23.1% which is lower than average. The Bureau of Labor Statistics predicts 36,500 new jobs for Mental Health Counselors by 2026. The BLS estimates 21,600 yearly job openings in this field per year.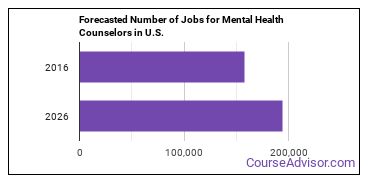 The states with the most job growth for Mental Health Counselors are Virginia, California, and Pennsylvania.
Watch out if you plan on working in North Dakota, Maine, or Kansas. These states have the worst job growth for this type of profession.
What Tools & Technology do Mental Health Counselors Use?
Below is a list of the types of tools and technologies that Mental Health Counselors may use on a daily basis:
Microsoft Access
Microsoft Excel
Microsoft PowerPoint
Microsoft Word
Microsoft Office
Management information systems MIS
Oracle PeopleSoft
Microsoft Outlook
How do I Become a Mental Health Counselor?
Individuals working as Mental Health Counselors have obtained the following education levels: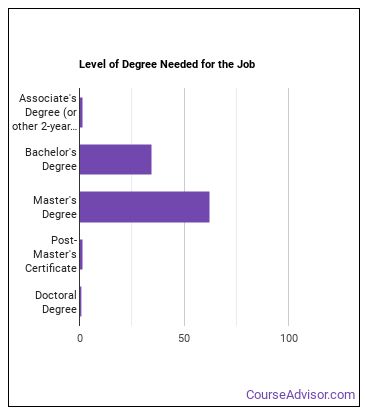 How Long Does it Take to Become Mental Health Counselor?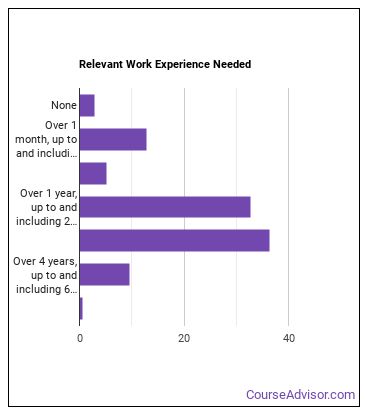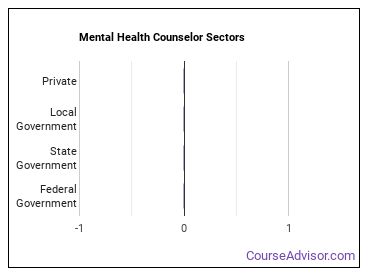 You May Also Be Interested In…
Those who work as Mental Health Counselors sometimes switch careers to one of these choices:
Social Work Professors
Genetic Counselors
References
Image Credit: Via Wikimedia Commons