What You Need to Know About Farm Labor Contractors
Example of a Farm Labor Contractor Job Recruit and hire seasonal or temporary agricultural laborers. May transport, house, and provide meals for workers.
Daily Life Of a Farm Labor Contractor
Pay wages of contracted farm laborers.
Supervise the work of contracted employees.
Employ foremen to deal directly with workers when recruiting, hiring, instructing, assigning tasks, and enforcing work rules.
Provide check-cashing services to employees.
Recruit and hire agricultural workers.
Direct and transport workers to appropriate work sites.
Qualities of a Farm Labor Contractor
When polled, Farm Labor Contractors say the following skills are most frequently used in their jobs:
Speaking: Talking to others to convey information effectively.
Active Listening: Giving full attention to what other people are saying, taking time to understand the points being made, asking questions as appropriate, and not interrupting at inappropriate times.
Management of Personnel Resources: Motivating, developing, and directing people as they work, identifying the best people for the job.
Time Management: Managing one's own time and the time of others.
Judgment and Decision Making: Considering the relative costs and benefits of potential actions to choose the most appropriate one.
Types of Farm Labor Contractor Jobs
Crew Leader
Field Supervisor
Farm Contractor
Harvesting Contractor
Farm Crew Leader
Job Opportunities for Farm Labor Contractors
In the United States, there were 3,000 jobs for Farm Labor Contractors in 2016.
New jobs are being produced at a rate of 8% which is lower than average. The Bureau of Labor Statistics predicts 200 new jobs for Farm Labor Contractors by 2026. There will be an estimated 300 positions for Farm Labor Contractor per year.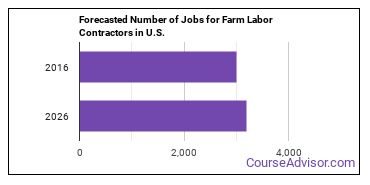 The states with the most job growth for Farm Labor Contractors are Georgia, Washington, and Idaho.
Watch out if you plan on working in Wyoming, Iowa, or Alabama. These states have the worst job growth for this type of profession.
Average Farm Labor Contractor Salary
The average yearly salary of a Farm Labor Contractor ranges between $23,560 and $91,160. A Farm Labor Contractor median salary is $46,150.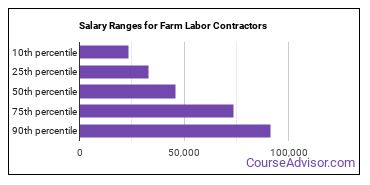 Below is a list of the median annual salaries for jobs of this type in different U.S. states.
Annual Mean Salary by State

| State | Annual Mean Salary |
| --- | --- |
| California | $56,920 |
What Tools & Technology do Farm Labor Contractors Use?
Although they're not necessarily needed for all jobs, the following technologies are used by many Farm Labor Contractors:
Microsoft Outlook
Microsoft Access
Microsoft Excel
Microsoft Word
Becoming a Farm Labor Contractor
What kind of Farm Labor Contractor requirements are there?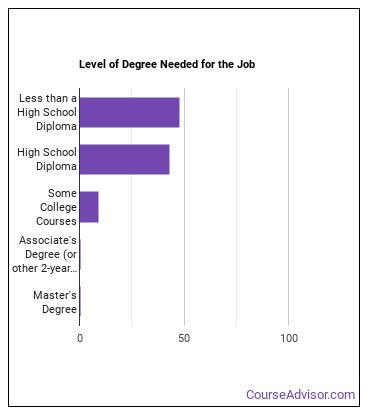 How many years of work experience do I need?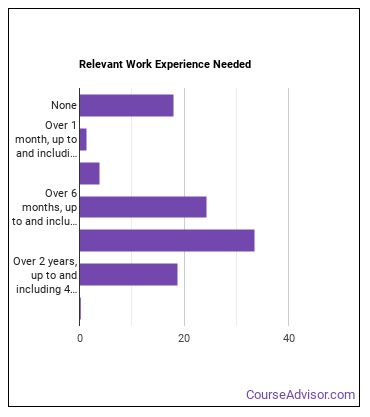 Where Farm Labor Contractors Are Employed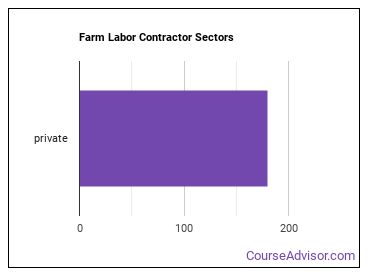 You May Also Be Interested In…
Those thinking about becoming Farm Labor Contractors might also be interested in the following careers:
References
Image Credit: Via Wikimedia Commons