What is an Electronic Equipment Assembler?
Job Description & Duties Assemble or modify electrical or electronic equipment, such as computers, test equipment telemetering systems, electric motors, and batteries.
Daily Life Of an Electronic Equipment Assembler
Explain assembly procedures or techniques to other workers.
Clean parts, using cleaning solutions, air hoses, and cloths.
Assemble electrical or electronic systems or support structures and install components, units, subassemblies, wiring, or assembly casings, using rivets, bolts, soldering or micro-welding equipment.
Paint structures as specified, using paint sprayers.
Adjust, repair, or replace electrical or electronic component parts to correct defects and to ensure conformance to specifications.
Complete, review, or maintain production, time, or component waste reports.
Electronic Equipment Assembler Skills
These are the skills Electronic Equipment Assemblers say are the most useful in their careers:
Reading Comprehension: Understanding written sentences and paragraphs in work related documents.
Judgment and Decision Making: Considering the relative costs and benefits of potential actions to choose the most appropriate one.
Monitoring: Monitoring/Assessing performance of yourself, other individuals, or organizations to make improvements or take corrective action.
Operation Monitoring: Watching gauges, dials, or other indicators to make sure a machine is working properly.
Active Listening: Giving full attention to what other people are saying, taking time to understand the points being made, asking questions as appropriate, and not interrupting at inappropriate times.
Other Electronic Equipment Assembler Job Titles
Breaker Unit Assembler
Cable Wirer
Hand Mounter
Field Ring Assembler
Grid Operator
Electronic Equipment Assembler Job Outlook
In 2016, there was an estimated number of 218,900 jobs in the United States for Electrical and Electronic Equipment Assemblers.
Electronic Equipment Assembler jobs are decreasing by a rate of -20.8%. This means the total job opportunities are shrinking. The Bureau of Labor Statistics predicts a loss of -45,600 jobs for Electronic Equipment Assemblers by 2026. Due to new job openings and attrition, there will be an average of 18,200 job openings in this field each year.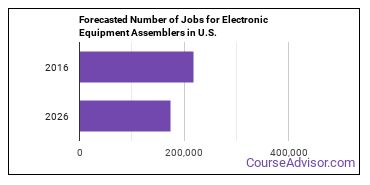 The states with the most job growth for Electrical and Electronic Equipment Assemblers are Texas, Wisconsin, and Nevada.
Watch out if you plan on working in California, Pennsylvania, or Ohio. These states have the worst job growth for this type of profession.
What Tools & Technology do Electronic Equipment Assemblers Use?
Although they're not necessarily needed for all jobs, the following technologies are used by many Electronic Equipment Assemblers:
Sage 100 ERP
Microsoft Outlook
SAP
Microsoft Excel
Microsoft Office
Microsoft Word
National Instruments LabVIEW
Becoming an Electronic Equipment Assembler
What education is needed to be an Electronic Equipment Assembler?
How Long Does it Take to Become Electronic Equipment Assembler?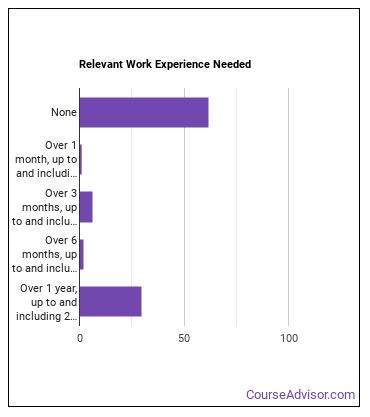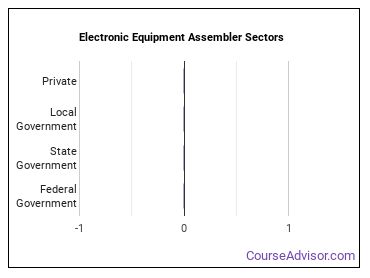 You May Also Be Interested In…
Those thinking about becoming Electronic Equipment Assemblers might also be interested in the following careers:
References
Image Credit: Via Wikimedia Commons