Life As a Watch Repairer
Position Description Repair, clean, and adjust mechanisms of timing instruments, such as watches and clocks. Includes watchmakers, watch technicians, and mechanical timepiece repairers.
A Day in the Life of a Watch Repairer
Estimate repair costs and timepiece values.
Gather information from customers about a timepiece's problems and its service history.
Perform regular adjustment and maintenance on timepieces, watch cases, and watch bands.
Demagnetize mechanisms, using demagnetizing machines.
Adjust timing regulators, using truing calipers, watch-rate recorders, and tweezers.
Clean, rinse, and dry timepiece parts, using solutions and ultrasonic or mechanical watch-cleaning machines.
Watch Repairer Required Skills
Below is a list of the skills most Watch Repairers say are important on the job.
Repairing: Repairing machines or systems using the needed tools.
Operation Monitoring: Watching gauges, dials, or other indicators to make sure a machine is working properly.
Critical Thinking: Using logic and reasoning to identify the strengths and weaknesses of alternative solutions, conclusions or approaches to problems.
Troubleshooting: Determining causes of operating errors and deciding what to do about it.
Active Listening: Giving full attention to what other people are saying, taking time to understand the points being made, asking questions as appropriate, and not interrupting at inappropriate times.
Types of Watch Repairer Jobs
Electric Clock Mechanic
Time Clock Mechanic
Clock Repair Technician
Watch Repair Technician
Watch Mechanic
Job Demand for Watch Repairers
There were about 1,800 jobs for Watch Repairers in 2016 (in the United States).
Watch Repairer jobs are decreasing by a rate of -29.7%. This means the total job opportunities are shrinking. The Bureau of Labor Statistics predicts a loss of -500 jobs for Watch Repairers by 2026. There will be an estimated 100 positions for Watch Repairer per year.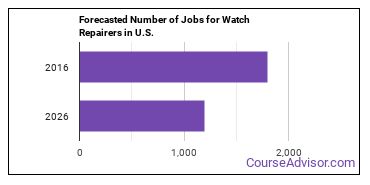 The states with the most job growth for Watch Repairers are Washington, Indiana, and Nebraska.
Watch out if you plan on working in Ohio, Florida, or Colorado. These states have the worst job growth for this type of profession.
Watch Repairer Salary
Watch Repairers Make between $23,240 and $68,500 a year. A Watch Repairer median salary is $39,910.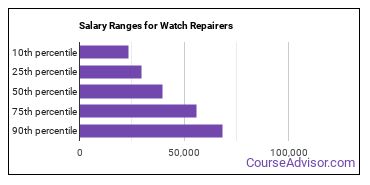 How much do Watch Repairers make in each U.S. state?
Annual Mean Salary by State

| State | Annual Mean Salary |
| --- | --- |
| Michigan | $54,590 |
| Utah | $53,580 |
| Missouri | $52,880 |
| New Jersey | $51,760 |
| Florida | $51,260 |
| Oregon | $50,950 |
| California | $49,950 |
| Colorado | $49,320 |
| Indiana | $44,730 |
| Ohio | $44,690 |
| Texas | $44,240 |
| Rhode Island | $43,680 |
| Tennessee | $42,580 |
| Georgia | $38,340 |
| New York | $35,340 |
| Alabama | $29,390 |
| Maryland | $28,610 |
What Tools & Technology do Watch Repairers Use?
Below is a list of the types of tools and technologies that Watch Repairers may use on a daily basis:
Becoming a Watch Repairer
What education or degrees do I need to become a Watch Repairer?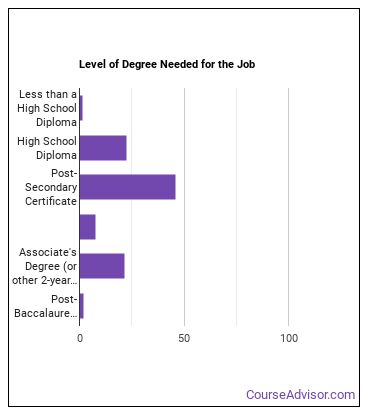 How many years of work experience do I need?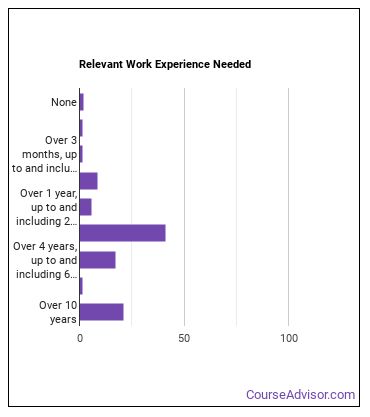 Where Watch Repairers Are Employed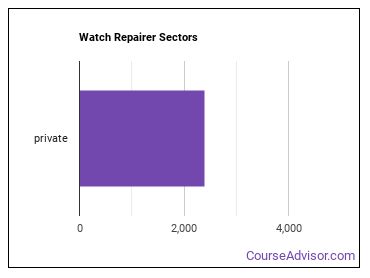 References
Image Credit: Via Wikimedia Commons