Life As a Ship Engineer
Occupation Description Supervise and coordinate activities of crew engaged in operating and maintaining engines, boilers, deck machinery, and electrical, sanitary, and refrigeration equipment aboard ship.
Life as a Ship Engineer: What Do They Do?
Maintain electrical power, heating, ventilation, refrigeration, water, or sewerage systems.
Maintain or repair engines, electric motors, pumps, winches, or other mechanical or electrical equipment or assist other crew members with maintenance or repair duties.
Maintain complete records of engineering department activities, including machine operations.
Perform general marine vessel maintenance or repair work, such as repairing leaks, finishing interiors, refueling, or maintaining decks.
Operate or maintain off-loading liquid pumps or valves.
Perform or participate in emergency drills, as required.
Ship Engineer Needed Skills
Ship Engineers state the following job skills are important in their day-to-day work.
Operation and Control: Controlling operations of equipment or systems.
Critical Thinking: Using logic and reasoning to identify the strengths and weaknesses of alternative solutions, conclusions or approaches to problems.
Operation Monitoring: Watching gauges, dials, or other indicators to make sure a machine is working properly.
Equipment Maintenance: Performing routine maintenance on equipment and determining when and what kind of maintenance is needed.
Troubleshooting: Determining causes of operating errors and deciding what to do about it.
Other Ship Engineer Job Titles
Barge Engineer
Assistant Engineer
Chief Engineer
Ferry Engineer
Operating or Equipment Maintenance Marine Engineer
What Kind of Ship Engineer Job Opportunities Are There?
There were about 10,100 jobs for Ship Engineers in 2016 (in the United States).
New jobs are being produced at a rate of 6.5% which is lower than average. The Bureau of Labor Statistics predicts 700 new jobs for Ship Engineers by 2026. Due to new job openings and attrition, there will be an average of 1,300 job openings in this field each year.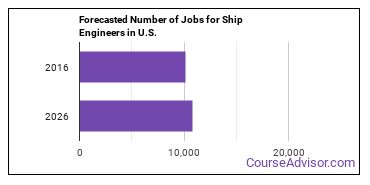 The states with the most job growth for Ship Engineers are Virginia, Texas, and Washington.
Watch out if you plan on working in Indiana, Pennsylvania, or Missouri. These states have the worst job growth for this type of profession.
How Much Does a Ship Engineer Make?
The typical yearly salary for Ship Engineers is somewhere between $40,330 and $123,670. A Ship Engineer median salary is $71,130.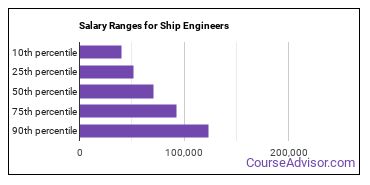 How much do Ship Engineers make in different U.S. states?
Annual Mean Salary by State

| State | Annual Mean Salary |
| --- | --- |
| New York | $100,430 |
| Kentucky | $88,710 |
| Missouri | $86,470 |
| Washington | $84,960 |
| Massachusetts | $84,810 |
| Pennsylvania | $81,900 |
| South Carolina | $79,350 |
| Oregon | $78,820 |
| Mississippi | $77,260 |
| Louisiana | $76,010 |
| Tennessee | $75,750 |
| Texas | $74,100 |
| New Jersey | $73,790 |
| Minnesota | $73,450 |
| Virginia | $72,970 |
| Florida | $67,650 |
| California | $66,870 |
| Georgia | $66,440 |
| Alaska | $63,620 |
| North Carolina | $49,370 |
What Tools do Ship Engineers Use?
Below is a list of the types of tools and technologies that Ship Engineers may use on a daily basis:
Microsoft Office
Microsoft Excel
How to Become a Ship Engineer
What education is needed to be a Ship Engineer?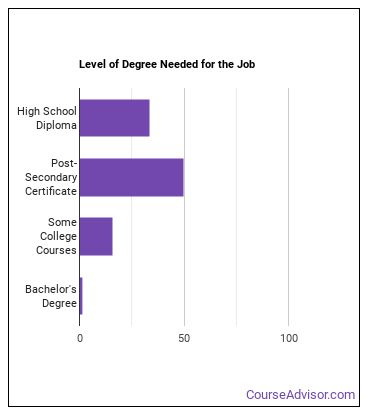 What work experience do I need to become a Ship Engineer?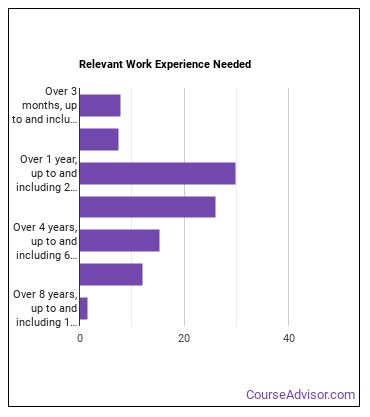 Where Ship Engineers Work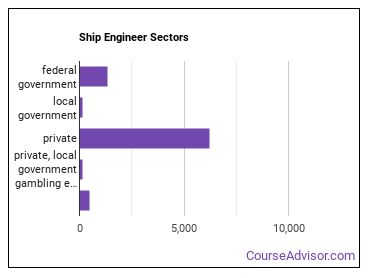 Similar Careers
Career changers with experience as a Ship Engineer sometimes find work in one of the following fields:
Stationary Engineers and Boiler Operators
References
Image Credit: Via Wikimedia Commons