Life As a Segmental Paver
Occupation Description Lay out, cut, and place segmental paving units. Includes installers of bedding and restraining materials for the paving units.
Life As a Segmental Paver
Cut paving stones to size and for edges, using a splitter and a masonry saw.
Supply and place base materials, edge restraints, bedding sand and jointing sand.
Resurface an outside area with cobblestones, terracotta tiles, concrete or other materials.
Prepare base for installation by removing unstable or unsuitable materials, compacting and grading the soil, draining or stabilizing weak or saturated soils and taking measures to prevent water penetration and migration of bedding sand.
Design paver installation layout pattern and create markings for directional references of joints and stringlines.
Discuss the design with the client.
Skills Needed to be a Segmental Paver
These are the skills Segmental Pavers say are the most useful in their careers:
Active Listening: Giving full attention to what other people are saying, taking time to understand the points being made, asking questions as appropriate, and not interrupting at inappropriate times.
Speaking: Talking to others to convey information effectively.
Critical Thinking: Using logic and reasoning to identify the strengths and weaknesses of alternative solutions, conclusions or approaches to problems.
Coordination: Adjusting actions in relation to others' actions.
Judgment and Decision Making: Considering the relative costs and benefits of potential actions to choose the most appropriate one.
Related Job Titles
Concrete Paver
Asphalt Paving Foreman
Interlocking Concrete Pavement Installer
Asphalt Paving Laborer
Paver Installer
Segmental Paver Employment Estimates
There were about 2,100 jobs for Segmental Pavers in 2016 (in the United States).
New jobs are being produced at a rate of 12% which is lower than average. The Bureau of Labor Statistics predicts 300 new jobs for Segmental Pavers by 2026. The BLS estimates 300 yearly job openings in this field per year.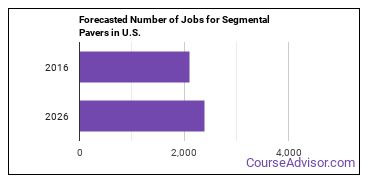 Tools & Technologies Used by Segmental Pavers
Below is a list of the types of tools and technologies that Segmental Pavers may use on a daily basis:
UNI-GROUP Lockpave Pro
Depiction Software Hardscape Imaging
Becoming a Segmental Paver
Individuals working as Segmental Pavers have obtained the following education levels: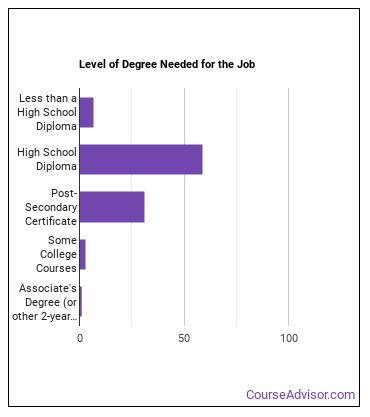 How many years of work experience do I need?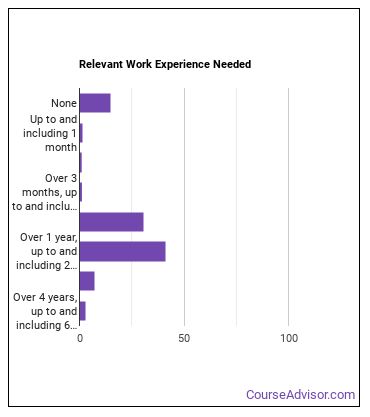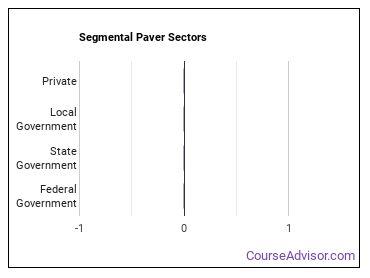 Other Jobs You May be Interested In
Those interested in being a Segmental Paver may also be interested in:
Tree Trimmers and Pruners
Paving, Surfacing, and Tamping Equipment Operators
References
Image Credit: Via Wikimedia Commons