All About Recycling Coordinators
Job Description: Supervise curbside and drop-off recycling programs for municipal governments or private firms.
Life as a Recycling Coordinator: What Do They Do?
Oversee campaigns to promote recycling or waste reduction programs in communities or private companies.
Assign truck drivers or recycling technicians to routes.
Implement grant-funded projects, monitoring and reporting progress in accordance with sponsoring agency requirements.
Inspect physical condition of recycling or hazardous waste facility for compliance with safety, quality, and service standards.
Operate recycling processing equipment, such as sorters, balers, crushers, and granulators to sort and process materials.
Develop community or corporate recycling plans and goals to minimize waste and conform to resource constraints.
Recycling Coordinator Skills
Recycling Coordinators state the following job skills are important in their day-to-day work.
Speaking: Talking to others to convey information effectively.
Management of Personnel Resources: Motivating, developing, and directing people as they work, identifying the best people for the job.
Active Listening: Giving full attention to what other people are saying, taking time to understand the points being made, asking questions as appropriate, and not interrupting at inappropriate times.
Time Management: Managing one's own time and the time of others.
Coordination: Adjusting actions in relation to others' actions.
Related Job Titles for this Occupation:
Recycling Manager
Recycling Coordinator
Materials Manager
Heavy Equipment Supervisor
Route Rider Supervisor
Recycling Coordinator Job Outlook
In 2016, there was an estimated number of 184,400 jobs in the United States for First-Line Supervisors of Helpers, Laborers, and Material Movers, Hand.
New jobs are being produced at a rate of 8.5% which is lower than average. The Bureau of Labor Statistics predicts 15,700 new jobs for Recycling Coordinators by 2026. The BLS estimates 21,000 yearly job openings in this field per year.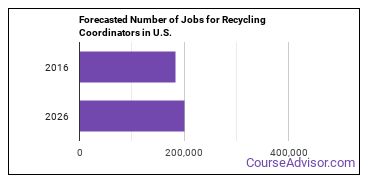 The states with the most job growth for First-Line Supervisors of Helpers, Laborers, and Material Movers, Hand are California, Texas, and Florida.
Watch out if you plan on working in Maine, District of Columbia, or Alaska. These states have the worst job growth for this type of profession.
What Tools & Technology do Recycling Coordinators Use?
Although they're not necessarily needed for all jobs, the following technologies are used by many Recycling Coordinators:
Microsoft Access
SAP
Microsoft Word
Microsoft PowerPoint
Microsoft Office
Microsoft Excel
Becoming a Recycling Coordinator
What education or degrees do I need to become a Recycling Coordinator?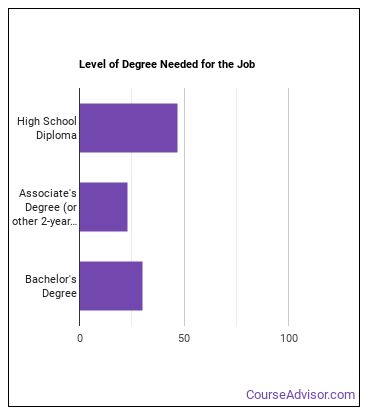 How many years of work experience do I need?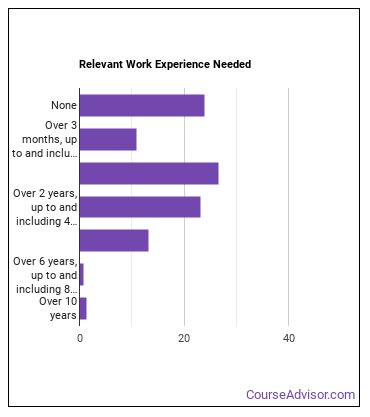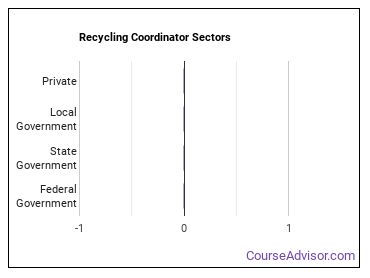 References
Image Credit: Via Wikimedia Commons