What Does it Take to Be a Radio Operator?
Job Description: Receive and transmit communications using radiotelephone equipment in accordance with government regulations. May repair equipment.
Daily Life Of a Radio Operator
Conduct periodic equipment inspections and routine tests to ensure that operations standards are met.
Communicate with receiving operators to exchange transmission instructions.
Coordinate radio-related aspects of locating and contacting airplanes and ships that are missing or in distress.
Monitor emergency frequencies to detect distress calls and respond by dispatching emergency equipment.
Set up antennas and mobile communication units during military field exercises.
Broadcast weather reports and warnings.
What Skills Do You Need to Work as a Radio Operator?
These are the skills Radio Operators say are the most useful in their careers:
Speaking: Talking to others to convey information effectively.
Active Listening: Giving full attention to what other people are saying, taking time to understand the points being made, asking questions as appropriate, and not interrupting at inappropriate times.
Reading Comprehension: Understanding written sentences and paragraphs in work related documents.
Writing: Communicating effectively in writing as appropriate for the needs of the audience.
Monitoring: Monitoring/Assessing performance of yourself, other individuals, or organizations to make improvements or take corrective action.
Types of Radio Operator Jobs
Telecommunication Operator
Signals Analyst
Airline Operations Agent
Dispatcher
Telecommunications Operator
Job Opportunities for Radio Operators
In the United States, there were 900 jobs for Radio Operators in 2016.
Radio Operator jobs are decreasing by a rate of -1%. This means the total job opportunities are shrinking. The Bureau of Labor Statistics predicts a loss of jobs for Radio Operators by 2026. There will be an estimated 100 positions for Radio Operator per year.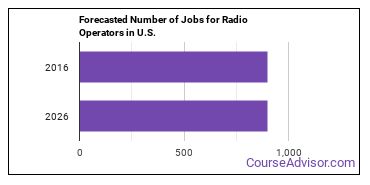 How Much Does a Radio Operator Make?
The salary for Radio Operators ranges between about $21,850 and $71,470 a year. The median salary for this occupation is $42,220.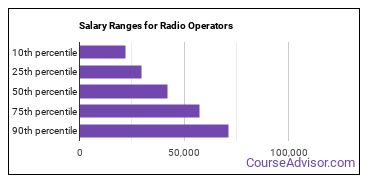 How much do Radio Operators make in each U.S. state?
Annual Mean Salary by State

| State | Annual Mean Salary |
| --- | --- |
| Missouri | $66,270 |
| Minnesota | $53,080 |
| Florida | $52,930 |
| Ohio | $42,280 |
| Texas | $36,620 |
| Louisiana | $35,210 |
What Tools & Technology do Radio Operators Use?
Although they're not necessarily needed for all jobs, the following technologies are used by many Radio Operators:
Microsoft Word
Microsoft Office
Microsoft Excel
How to Become a Radio Operator
What kind of Radio Operator requirements are there?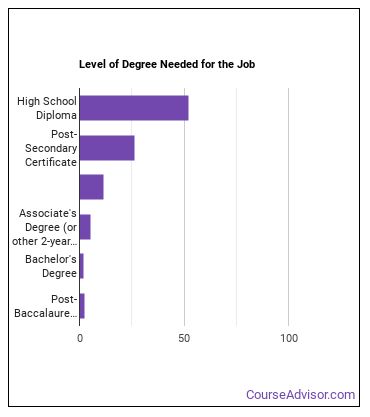 How many years of work experience do I need?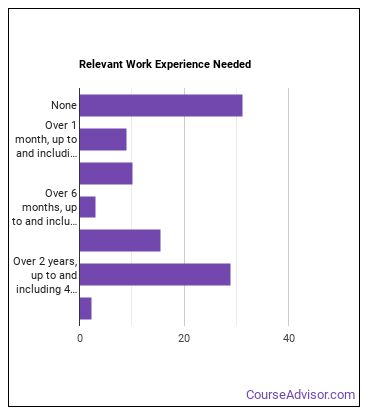 Where Radio Operators Are Employed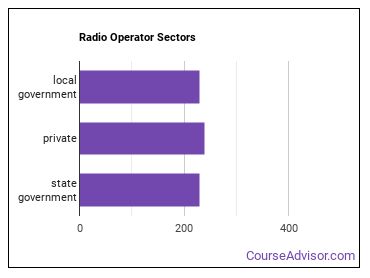 References
Image Credit: Via Wikimedia Commons