What Do Prosthodontists Do?
Occupation Description Construct oral prostheses to replace missing teeth and other oral structures to correct natural and acquired deformation of mouth and jaws, to restore and maintain oral function, such as chewing and speaking, and to improve appearance.
What do Prosthodontists do On a Daily Basis?
Restore function and aesthetics to traumatic injury victims, or to individuals with diseases or birth defects.
Use bonding technology on the surface of the teeth to change tooth shape or to close gaps.
Replace missing teeth and associated oral structures with permanent fixtures, such as implant-supported prostheses, crowns and bridges, or removable fixtures, such as dentures.
Fit prostheses to patients, making any necessary adjustments and modifications.
Repair, reline, or rebase dentures.
Collaborate with general dentists, specialists, and other health professionals to develop solutions to dental and oral health concerns.
Things a Prosthodontist Should Know How to Do
Prosthodontists state the following job skills are important in their day-to-day work.
Active Listening: Giving full attention to what other people are saying, taking time to understand the points being made, asking questions as appropriate, and not interrupting at inappropriate times.
Speaking: Talking to others to convey information effectively.
Critical Thinking: Using logic and reasoning to identify the strengths and weaknesses of alternative solutions, conclusions or approaches to problems.
Social Perceptiveness: Being aware of others' reactions and understanding why they react as they do.
Complex Problem Solving: Identifying complex problems and reviewing related information to develop and evaluate options and implement solutions.
Other Prosthodontist Job Titles
Prosthodontist, Assistant Clinical Professor
Prosthodontist/Educator
Prosthodontist/Owner
Oral Maxillofacial Prosthodontist
Doctor of Dental Science, Prosthodontist
What Kind of Prosthodontist Job Opportunities Are There?
In the United States, there were 900 jobs for Prosthodontists in 2016.
New jobs are being produced at a rate of 19.1% which is lower than average. The Bureau of Labor Statistics predicts 200 new jobs for Prosthodontists by 2026. Due to new job openings and attrition, there will be an average of job openings in this field each year.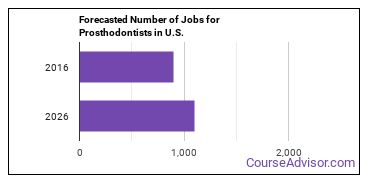 Prosthodontist Salary
The salary for Prosthodontists ranges between about $103,240 and $208,000 a year. The median salary for this occupation is $176,540.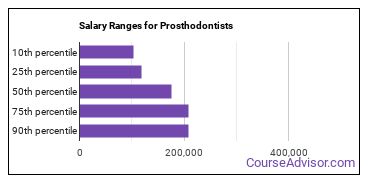 Below is a list of the median annual salaries for jobs of this type in different U.S. states.
Annual Mean Salary by State

| State | Annual Mean Salary |
| --- | --- |
| Florida | $217,410 |
| Virginia | $190,340 |
Becoming a Prosthodontist
What education is needed to be a Prosthodontist?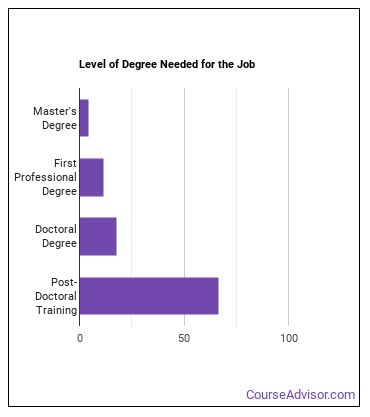 How Long Does it Take to Become Prosthodontist?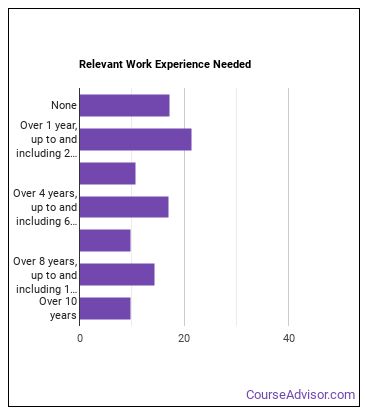 Where Prosthodontists Are Employed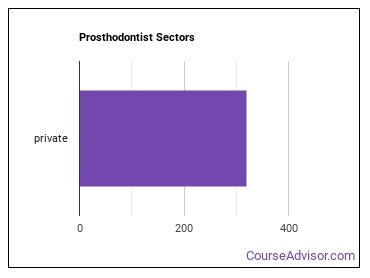 References
Image Credit: Via Wikimedia Commons