What is a Wood Patternmaker?
Job Description: Plan, lay out, and construct wooden unit or sectional patterns used in forming sand molds for castings.
A Day in the Life of a Wood Patternmaker
Issue patterns to designated machine operators.
Trim, smooth, and shape surfaces, and plane, shave, file, scrape, and sand models to attain specified shapes, using hand tools.
Inventory equipment and supplies, ordering parts and tools as necessary.
Repair broken or damaged patterns.
Verify dimensions of completed patterns, using templates, straightedges, calipers, or protractors.
Select lumber to be used for patterns.
Qualities of a Wood Patternmaker
These are the skills Wood Patternmakers say are the most useful in their careers:
Operation and Control: Controlling operations of equipment or systems.
Operations Analysis: Analyzing needs and product requirements to create a design.
Reading Comprehension: Understanding written sentences and paragraphs in work related documents.
Critical Thinking: Using logic and reasoning to identify the strengths and weaknesses of alternative solutions, conclusions or approaches to problems.
Operation Monitoring: Watching gauges, dials, or other indicators to make sure a machine is working properly.
Types of Wood Patternmakers
Wood Experimental Mechanic
Wood Patternmaker
Model Maker
Pattern Maker
Patternmaker
What Kind of Wood Patternmaker Job Opportunities Are There?
In 2016, there was an estimated number of 1,800 jobs in the United States for Patternmakers, Wood.
New jobs are being produced at a rate of 3.3% which is lower than average. The Bureau of Labor Statistics predicts 100 new jobs for Wood Patternmakers by 2026. The BLS estimates 200 yearly job openings in this field per year.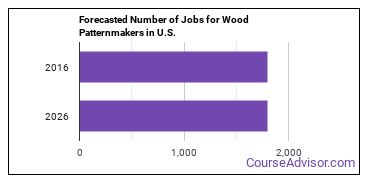 Do Wood Patternmakers Make A Lot Of Money?
The salary for Patternmakers, Wood ranges between about $34,930 and $82,630 a year. The median salary for this occupation is $60,940.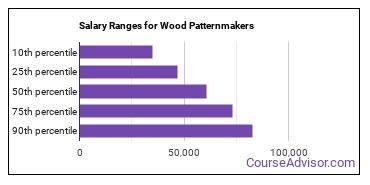 Below is a list of the median annual salaries for jobs of this type in different U.S. states.
Annual Mean Salary by State

| State | Annual Mean Salary |
| --- | --- |
| Ohio | $73,670 |
| Michigan | $68,910 |
| California | $56,990 |
| North Carolina | $53,910 |
Tools & Technologies Used by Wood Patternmakers
Below is a list of the types of tools and technologies that Wood Patternmakers may use on a daily basis:
Microsoft Excel
Microsoft Outlook
3D Systems Geomagic Design X
Microsoft Office
Computer aided design CAD software
Autodesk AutoCAD
How to Become a Wood Patternmaker
What kind of Wood Patternmaker requirements are there?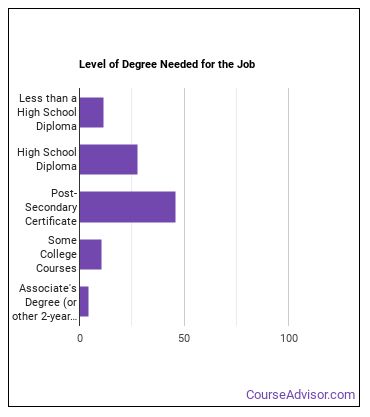 How Long Does it Take to Become Wood Patternmaker?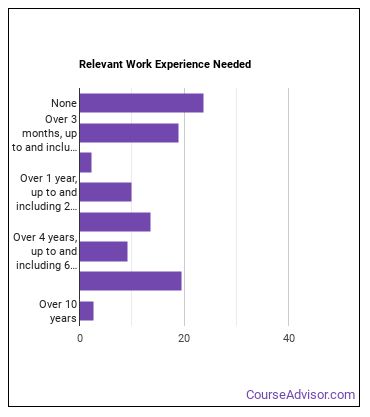 Who Employs Wood Patternmakers?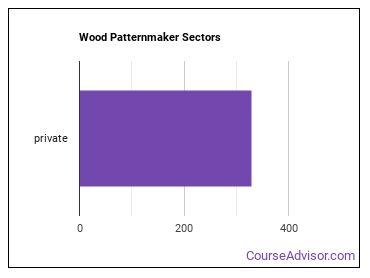 References
Image Credit: Via Wikimedia Commons