Life As a Paperhanger
Example of a Paperhanger Job Cover interior walls or ceilings of rooms with decorative wallpaper or fabric, or attach advertising posters on surfaces such as walls and billboards. May remove old materials or prepare surfaces to be papered.
List of Paperhanger Job Duties
Mix paste, using paste powder and water, and brush paste onto surfaces.
Fill holes, cracks, and other surface imperfections preparatory to covering surfaces.
Trim rough edges from strips, using straightedges and trimming knives.
Trim excess material at ceilings or baseboards, using knives.
Remove paint, varnish, dirt, and grease from surfaces, using paint remover and water soda solutions.
Measure surfaces or review work orders to estimate the quantities of materials needed.
Paperhanger Needed Skills
These are the skills Paperhangers say are the most useful in their careers:
Active Listening: Giving full attention to what other people are saying, taking time to understand the points being made, asking questions as appropriate, and not interrupting at inappropriate times.
Speaking: Talking to others to convey information effectively.
Coordination: Adjusting actions in relation to others' actions.
Time Management: Managing one's own time and the time of others.
Critical Thinking: Using logic and reasoning to identify the strengths and weaknesses of alternative solutions, conclusions or approaches to problems.
Related Job Titles for this Occupation:
Vinyl Hanger
Paperhanger and Painter
Bill Board Poster
Wallpaper Hanger
Wallpaperer
Job Demand for Paperhangers
In 2016, there was an estimated number of 5,700 jobs in the United States for Paperhangers.
New jobs are being produced at a rate of 4.6% which is lower than average. The Bureau of Labor Statistics predicts 300 new jobs for Paperhangers by 2026. Due to new job openings and attrition, there will be an average of 500 job openings in this field each year.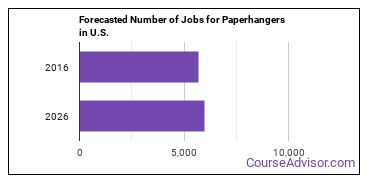 The states with the most job growth for Paperhangers are Florida, New York, and North Carolina.
Watch out if you plan on working in Tennessee, New Mexico, or Nebraska. These states have the worst job growth for this type of profession.
Average Paperhanger Salary
The average yearly salary of a Paperhanger ranges between $26,700 and $58,570. A Paperhanger median salary is $38,090.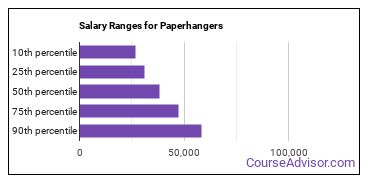 Below is a list of the median annual salaries for jobs of this type in different U.S. states.
Annual Mean Salary by State

| State | Annual Mean Salary |
| --- | --- |
| California | $50,130 |
| New York | $45,650 |
| Alabama | $43,200 |
| Colorado | $42,730 |
| North Carolina | $41,450 |
| Ohio | $40,580 |
| Michigan | $39,830 |
| Washington | $38,250 |
| Texas | $36,970 |
| Missouri | $36,940 |
| Pennsylvania | $36,910 |
| Florida | $36,850 |
| Arizona | $35,780 |
| New Mexico | $34,400 |
| Oklahoma | $33,630 |
| Arkansas | $31,460 |
| Montana | $27,840 |
Tools & Technologies Used by Paperhangers
Below is a list of the types of tools and technologies that Paperhangers may use on a daily basis:
Becoming a Paperhanger
Are there Paperhanger education requirements?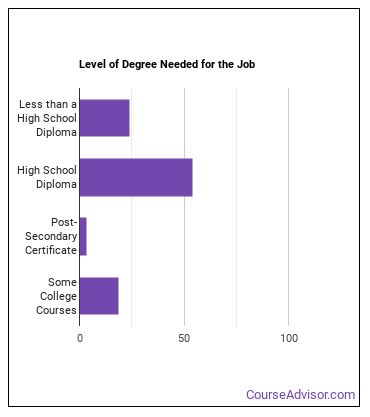 How many years of work experience do I need?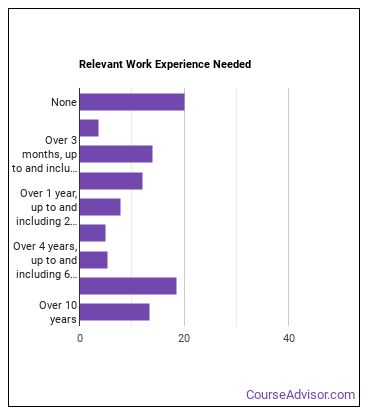 Where Paperhangers Are Employed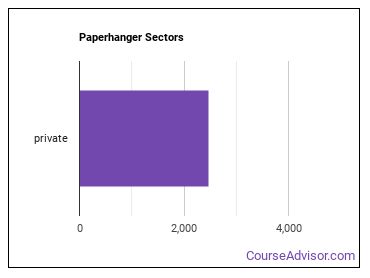 References
Image Credit: Via Wikimedia Commons