What You Need to Know About Nuclear Equipment Operation Technicians
Occupation Description Operate equipment used for the release, control, or utilization of nuclear energy to assist scientists in laboratory or production activities.
What do Nuclear Equipment Operation Technicians do On a Daily Basis?
Collect air, water, gas or solid samples for testing to determine radioactivity levels or to ensure appropriate radioactive containment.
Measure the intensity and identify the types of radiation in work areas, equipment, or materials, using radiation detectors or other instruments.
Decontaminate objects by cleaning them using soap or solvents or by abrading using brushes, buffing machines, or sandblasting machines.
Set control panel switches to route electric power from sources and direct particle beams through injector units.
Monitor nuclear reactor equipment performance to identify operational inefficiencies, hazards, or needs for maintenance or repair.
Follow nuclear equipment operational policies and procedures that ensure environmental safety.
Things a Nuclear Equipment Operation Technician Should Know How to Do
When polled, Nuclear Equipment Operation Technicians say the following skills are most frequently used in their jobs:
Active Listening: Giving full attention to what other people are saying, taking time to understand the points being made, asking questions as appropriate, and not interrupting at inappropriate times.
Operation Monitoring: Watching gauges, dials, or other indicators to make sure a machine is working properly.
Monitoring: Monitoring/Assessing performance of yourself, other individuals, or organizations to make improvements or take corrective action.
Critical Thinking: Using logic and reasoning to identify the strengths and weaknesses of alternative solutions, conclusions or approaches to problems.
Speaking: Talking to others to convey information effectively.
Other Nuclear Equipment Operation Technician Job Titles
Radioisotope Production Operator
Energy Systems Operator
Nuclear Technician
Nuclear Power Plant Process Control Worker
Equipment Operation Instructor
What Kind of Nuclear Equipment Operation Technician Job Opportunities Are There?
In the United States, there were 6,900 jobs for Nuclear Technicians in 2016.
There is little to no growth in job opportunities for Nuclear Equipment Operation Technicians. There will be an estimated 800 positions for Nuclear Equipment Operation Technician per year.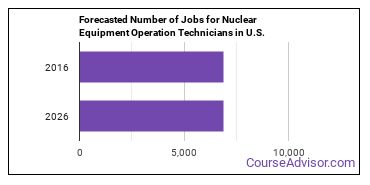 The states with the most job growth for Nuclear Technicians are Connecticut, South Carolina, and Texas.
Watch out if you plan on working in Idaho, Virginia, or Pennsylvania. These states have the worst job growth for this type of profession.
Do Nuclear Equipment Operation Technicians Make A Lot Of Money?
The salary for Nuclear Technicians ranges between about $49,820 and $114,670 a year. A Nuclear Equipment Operation Technician median salary is $79,140.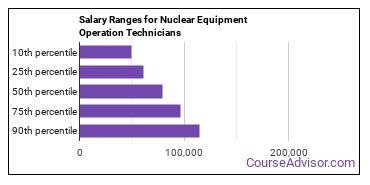 How much do Nuclear Technicians make in each U.S. state?
Annual Mean Salary by State

| State | Annual Mean Salary |
| --- | --- |
| New York | $95,940 |
| California | $95,420 |
| Pennsylvania | $93,380 |
| Florida | $88,550 |
| North Carolina | $86,300 |
| Tennessee | $86,030 |
| Texas | $85,990 |
| Illinois | $84,810 |
| Mississippi | $79,890 |
| Connecticut | $78,300 |
| Ohio | $73,210 |
| Idaho | $73,160 |
| South Carolina | $69,130 |
| Louisiana | $61,080 |
| Virginia | $61,010 |
What Tools do Nuclear Equipment Operation Technicians Use?
Although they're not necessarily needed for all jobs, the following technologies are used by many Nuclear Equipment Operation Technicians:
Microsoft Windows
Microsoft Word
Microsoft Excel
Structured query language SQL
Data entry software
Microsoft Access
Linux
Microsoft Office
Supervisory control and data acquisition SCADA software
Microsoft PowerPoint
How to Become a Nuclear Equipment Operation Technician
Education needed to be a Nuclear Equipment Operation Technician: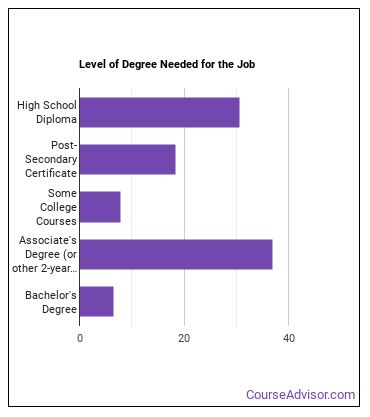 How many years of work experience do I need?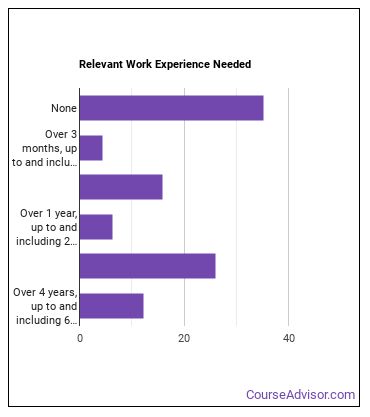 Where Nuclear Equipment Operation Technicians Work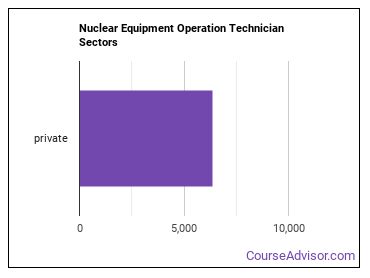 Other Jobs You May be Interested In
Those thinking about becoming Nuclear Equipment Operation Technicians might also be interested in the following careers:
Non-Destructive Testing Specialists
Career changers with experience as a Nuclear Equipment Operation Technician sometimes find work in one of the following fields:
References
Image Credit: Via Wikimedia Commons