What Does it Take to Be a Shuttle Operator?
Job Description & Duties Operate diesel or electric-powered shuttle car in underground mine to transport materials from working face to mine cars or conveyor.
Daily Life Of a Shuttle Operator
Monitor loading processes to ensure that materials are loaded according to specifications.
Clean, fuel, and service equipment, and repair and replace parts as necessary.
Measure, weigh, or verify levels of rock, gravel, or other excavated material to prevent equipment overloads.
Maintain records of materials moved.
Push or ride cars down slopes, or hook cars to cables and control cable drum brakes, to ease cars down inclines.
Drive loaded shuttle cars to ramps and move controls to discharge loads into mine cars or onto conveyors.
Skills Needed to be a Shuttle Operator
Mine Shuttle Car Operators state the following job skills are important in their day-to-day work.
Operation and Control: Controlling operations of equipment or systems.
Operation Monitoring: Watching gauges, dials, or other indicators to make sure a machine is working properly.
Monitoring: Monitoring/Assessing performance of yourself, other individuals, or organizations to make improvements or take corrective action.
Equipment Maintenance: Performing routine maintenance on equipment and determining when and what kind of maintenance is needed.
Speaking: Talking to others to convey information effectively.
Types of Mine Shuttle Car Operators
Monitor Car Operator
Buggy Runner
Car Dropper
Shuttle Officer
Shuttle Car Operator
Shuttle Operator Employment Estimates
In the United States, there were 1,500 jobs for Mine Shuttle Car Operators in 2016.
Mine Shuttle Car Operator jobs are decreasing by a rate of -21.9%. This means the total job opportunities are shrinking. The Bureau of Labor Statistics predicts a loss of -300 jobs for Mine Shuttle Car Operators by 2026. There will be an estimated 100 positions for Shuttle Operator per year.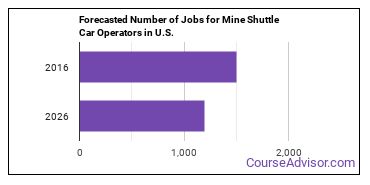 The states with the most job growth for Mine Shuttle Car Operators are Colorado, Nebraska, and Indiana.
Watch out if you plan on working in Kentucky, West Virginia, or Illinois. These states have the worst job growth for this type of profession.
What is the Average Salary of a Shuttle Operator
Mine Shuttle Car Operators Make between $44,030 and $66,270 a year. The median salary for this occupation is $56,340.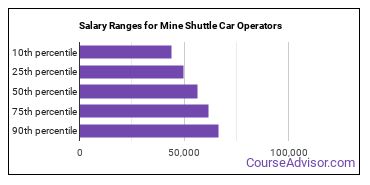 How much do Mine Shuttle Car Operators make in different U.S. states?
Annual Mean Salary by State

| State | Annual Mean Salary |
| --- | --- |
| Wyoming | $92,010 |
| Pennsylvania | $62,820 |
| Illinois | $56,730 |
| West Virginia | $56,730 |
| Kentucky | $46,390 |
What Tools & Technology do Mine Shuttle Car Operators Use?
Although they're not necessarily needed for all jobs, the following technologies are used by many Mine Shuttle Car Operators:
How to Become a Shuttle Operator
What education is needed to be a Mine Shuttle Car Operator?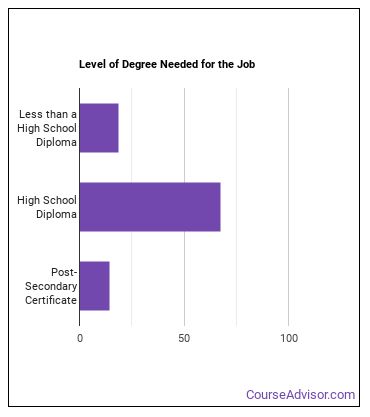 How Long Does it Take to Become Shuttle Operator?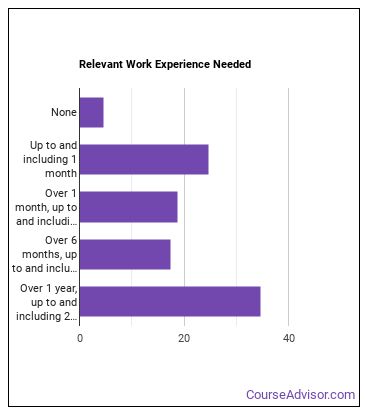 Where do Mine Shuttle Car Operators Work?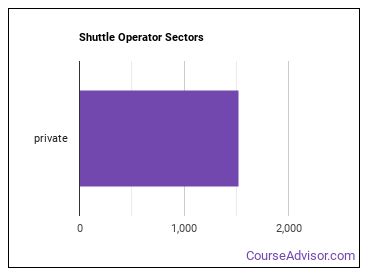 Other Jobs You May be Interested In
Are you already one of the many Mine Shuttle Car Operators in the United States? If you're thinking about changing careers, these fields are worth exploring:
Loading Machine Operators, Underground Mining
References
Image Credit: Via Wikimedia Commons