What Do Marine Architects Do?
Occupation Description Design and oversee construction and repair of marine craft and floating structures such as ships, barges, tugs, dredges, submarines, torpedoes, floats, and buoys. May confer with marine engineers.
Marine Architect Responsibilities
Design layout of craft interior, including cargo space, passenger compartments, ladder wells, and elevators.
Evaluate performance of craft during dock and sea trials to determine design changes and conformance with national and international standards.
Design complete hull and superstructure according to specifications and test data, in conformity with standards of safety, efficiency, and economy.
Study design proposals and specifications to establish basic characteristics of craft, such as size, weight, speed, propulsion, displacement, and draft.
Oversee construction and testing of prototype in model basin and develop sectional and waterline curves of hull to establish center of gravity, ideal hull form, and buoyancy and stability data.
Confer with marine engineering personnel to establish arrangement of boiler room equipment and propulsion machinery, heating and ventilating systems, refrigeration equipment, piping, and other functional equipment.
What Skills Do You Need to Work as a Marine Architect?
Below is a list of the skills most Marine Architects say are important on the job.
Reading Comprehension: Understanding written sentences and paragraphs in work related documents.
Active Listening: Giving full attention to what other people are saying, taking time to understand the points being made, asking questions as appropriate, and not interrupting at inappropriate times.
Judgment and Decision Making: Considering the relative costs and benefits of potential actions to choose the most appropriate one.
Speaking: Talking to others to convey information effectively.
Mathematics: Using mathematics to solve problems.
Related Job Titles for this Occupation:
Naval Architect
Architect Specialist
Engineering Specialist
Marine Architect
Engineering Technician
Is There Going to be Demand for Marine Architects?
In 2016, there was an estimated number of 8,200 jobs in the United States for Marine Engineers and Naval Architects.
New jobs are being produced at a rate of 11.5% which is lower than average. The Bureau of Labor Statistics predicts 1,000 new jobs for Marine Architects by 2026. There will be an estimated 600 positions for Marine Architect per year.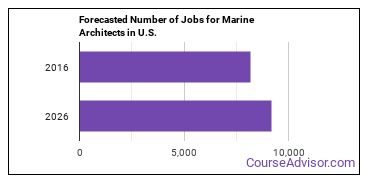 The states with the most job growth for Marine Engineers and Naval Architects are Virginia, Texas, and District of Columbia.
Watch out if you plan on working in Wisconsin, Pennsylvania, or Oregon. These states have the worst job growth for this type of profession.
Salary for Marine Architects
The salary for Marine Engineers and Naval Architects ranges between about $65,090 and $148,950 a year. A Marine Architect median salary is $92,560.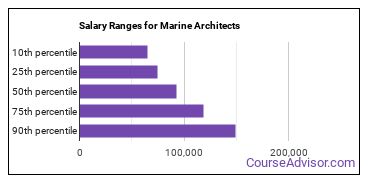 How much do Marine Engineers and Naval Architects make in different U.S. states?
Annual Mean Salary by State

| State | Annual Mean Salary |
| --- | --- |
| California | $126,140 |
| New York | $120,860 |
| District of Columbia | $118,090 |
| Alaska | $116,100 |
| Maryland | $114,010 |
| Louisiana | $106,850 |
| Mississippi | $106,130 |
| Florida | $94,310 |
| New Jersey | $93,770 |
| Texas | $92,830 |
| Washington | $91,670 |
| Virginia | $91,480 |
| Missouri | $81,590 |
| Hawaii | $78,980 |
| Massachusetts | $75,110 |
What Tools & Technology do Marine Architects Use?
Although they're not necessarily needed for all jobs, the following technologies are used by many Marine Architects:
Microsoft Outlook
Dassault Systemes SOLIDWORKS
ShipConstructor
Microsoft Word
Microsoft Project
Microsoft Excel
AeroHydro MultiSurf
Microsoft Office
Microsoft Access
Intergraph SmartMarine 3D
Becoming a Marine Architect
What kind of Marine Architect requirements are there?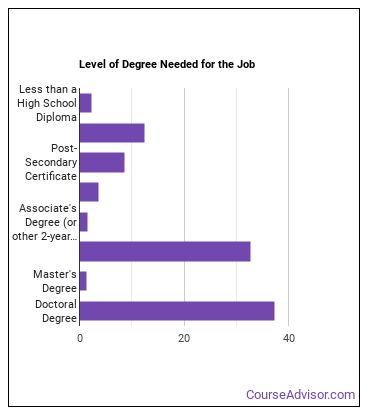 What work experience do I need to become a Marine Architect?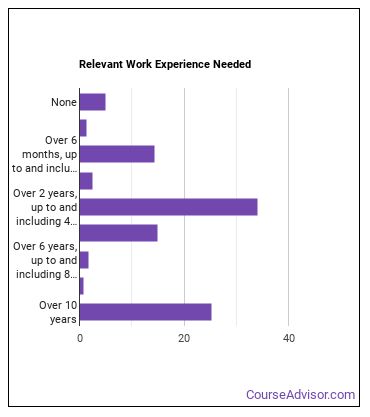 Where Marine Architects Are Employed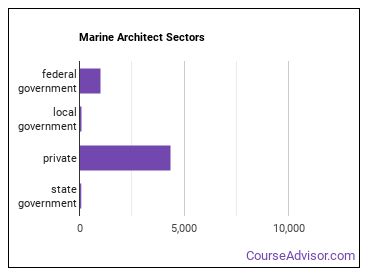 References
Image Credit: Via Wikimedia Commons