What Do Log Graders and Scalers Do?
Log Grader or Scaler Example Grade logs or estimate the marketable content or value of logs or pulpwood in sorting yards, millpond, log deck, or similar locations. Inspect logs for defects or measure logs to determine volume.
Life as a Log Grader or Scaler: What Do They Do?
Arrange for hauling of logs to appropriate mill sites.
Drive to sawmills, wharfs, or skids to inspect logs or pulpwood.
Record data about individual trees or load volumes into tally books or hand-held collection terminals.
Evaluate log characteristics and determine grades, using established criteria.
Measure log lengths and mark boles for bucking into logs, according to specifications.
Identify logs of substandard or special grade so that they can be returned to shippers, regraded, recut, or transferred for other processing.
What Skills Do You Need to Work as a Log Grader or Scaler?
Below is a list of the skills most Log Graders and Scalers say are important on the job.
Active Listening: Giving full attention to what other people are saying, taking time to understand the points being made, asking questions as appropriate, and not interrupting at inappropriate times.
Critical Thinking: Using logic and reasoning to identify the strengths and weaknesses of alternative solutions, conclusions or approaches to problems.
Speaking: Talking to others to convey information effectively.
Writing: Communicating effectively in writing as appropriate for the needs of the audience.
Judgment and Decision Making: Considering the relative costs and benefits of potential actions to choose the most appropriate one.
Other Log Grader or Scaler Job Titles
Inspector
Log Yard Manager
Log Grader
Log Buyer
Pond Scaler
Are There Job Opportunities for Log Graders and Scalers?
In the United States, there were 4,200 jobs for Log Graders and Scalers in 2016.
Log Grader or Scaler jobs are decreasing by a rate of -3%. This means the total job opportunities are shrinking. The Bureau of Labor Statistics predicts a loss of -100 jobs for Log Graders and Scalers by 2026. Due to new job openings and attrition, there will be an average of 500 job openings in this field each year.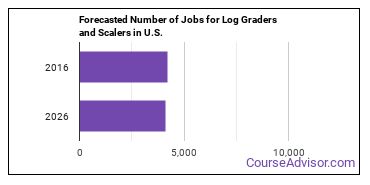 The states with the most job growth for Log Graders and Scalers are Idaho, Oregon, and Alabama.
Watch out if you plan on working in Washington, Vermont, or North Carolina. These states have the worst job growth for this type of profession.
Log Grader or Scaler Salary
The typical yearly salary for Log Graders and Scalers is somewhere between $24,610 and $53,230. The median salary is $38,220.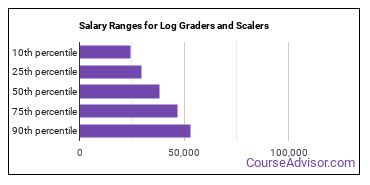 How much do Log Graders and Scalers make in different U.S. states?
Annual Mean Salary by State

| State | Annual Mean Salary |
| --- | --- |
| Washington | $47,480 |
| Wisconsin | $47,130 |
| Indiana | $46,740 |
| Mississippi | $45,040 |
| Oregon | $43,890 |
| Michigan | $43,390 |
| Idaho | $43,020 |
| North Carolina | $41,610 |
| Vermont | $41,150 |
| Montana | $40,560 |
| California | $40,480 |
| New Hampshire | $40,480 |
| New York | $40,060 |
| Alabama | $39,350 |
| South Carolina | $39,250 |
| Maine | $39,170 |
| Arkansas | $38,100 |
| Georgia | $37,410 |
| Pennsylvania | $36,670 |
| Louisiana | $35,900 |
| West Virginia | $35,780 |
| Ohio | $35,750 |
| Virginia | $35,680 |
| Tennessee | $34,330 |
| Texas | $32,640 |
| Kentucky | $31,410 |
| Florida | $30,530 |
| Missouri | $30,460 |
What Tools do Log Graders and Scalers Use?
Although they're not necessarily needed for all jobs, the following technologies are used by many Log Graders and Scalers:
Microsoft Excel
Microsoft Word
How to Become a Log Grader or Scaler
Education needed to be a Log Grader or Scaler: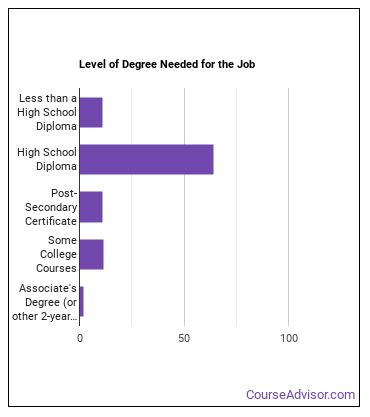 How many years of work experience do I need?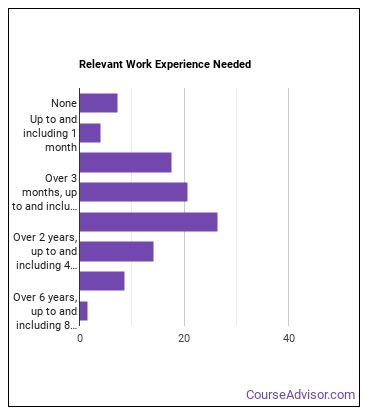 Who Employs Log Graders and Scalers?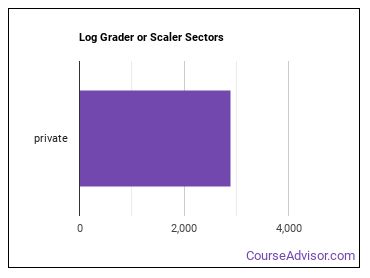 References
Image Credit: Via Wikimedia Commons