All About Hunters and Trappers
Hunter or Trapper Job Description Hunt and trap wild animals for human consumption, fur, feed, bait, or other purposes.
A Day in the Life of a Hunter or Trapper
Obtain required approvals for using poisons or traps, and notify persons in areas where traps and poison are set.
Patrol trap lines or nets to inspect settings, remove catch, and reset or relocate traps.
Cure pelts with salt and boric acid.
Kill or stun trapped quarry, using clubs, poisons, guns, or drowning methods.
Teach or guide individuals or groups unfamiliar with specific hunting methods or types of prey.
Wash and sort pelts according to species, color, and quality.
What Every Hunter or Trapper Should Know
Below is a list of the skills most Hunters and Trappers say are important on the job.
Critical Thinking: Using logic and reasoning to identify the strengths and weaknesses of alternative solutions, conclusions or approaches to problems.
Operation Monitoring: Watching gauges, dials, or other indicators to make sure a machine is working properly.
Active Listening: Giving full attention to what other people are saying, taking time to understand the points being made, asking questions as appropriate, and not interrupting at inappropriate times.
Complex Problem Solving: Identifying complex problems and reviewing related information to develop and evaluate options and implement solutions.
Judgment and Decision Making: Considering the relative costs and benefits of potential actions to choose the most appropriate one.
Types of Hunter or Trapper Jobs
Carriage Rider
Carriage Operator
Hunting Guide
Lion Hunter
Forestry Hunter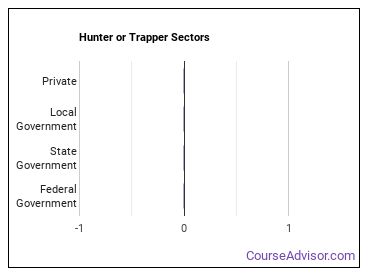 References
Image Credit: Via Wikimedia Commons