What Does it Take to Be a Fabric Mender?
Position Description Repair tears, holes, and other defects in fabrics, such as draperies, linens, parachutes, and tents.
List of Fabric Mender Job Duties
Operate sewing machines to restitch defective seams, sew up holes, or replace components of fabric articles.
Trim edges of cut or torn fabric, using scissors or knives, and stitch trimmed edges together.
Stamp grommets into canvas, using mallets and punches or eyelet machines.
Pull knots to the wrong sides of garments, using hooks.
Replace defective shrouds, and splice connections between shrouds and harnesses, using hand tools.
Re-knit runs and replace broken threads, using latch needles.
Things a Fabric Mender Should Know How to Do
When polled, Fabric Menders say the following skills are most frequently used in their jobs:
Critical Thinking: Using logic and reasoning to identify the strengths and weaknesses of alternative solutions, conclusions or approaches to problems.
Active Listening: Giving full attention to what other people are saying, taking time to understand the points being made, asking questions as appropriate, and not interrupting at inappropriate times.
Speaking: Talking to others to convey information effectively.
Time Management: Managing one's own time and the time of others.
Operation and Control: Controlling operations of equipment or systems.
Types of Fabric Mender Jobs
Sail Repairer
Sewer
Hand Weaver
Fabric Worker Leader
Bag Repairer
Fabric Mender Job Outlook
There were about 700 jobs for Fabric Menders, Except Garment in 2016 (in the United States).
Fabric Mender jobs are decreasing by a rate of -7.3%. This means the total job opportunities are shrinking. The Bureau of Labor Statistics predicts a loss of jobs for Fabric Menders by 2026. Due to new job openings and attrition, there will be an average of 100 job openings in this field each year.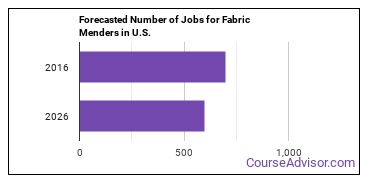 The states with the most job growth for Fabric Menders, Except Garment are Florida, Georgia, and Illinois.
Watch out if you plan on working in North Carolina, South Carolina, or Nebraska. These states have the worst job growth for this type of profession.
Average Fabric Mender Salary
The average yearly salary of a Fabric Mender ranges between $22,250 and $50,350. The median salary is $30,730.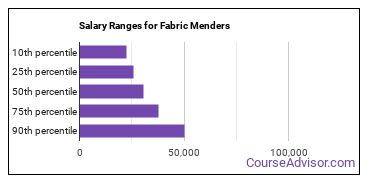 Below is a list of the median annual salaries for jobs of this type in different U.S. states.
Annual Mean Salary by State

| State | Annual Mean Salary |
| --- | --- |
| Arizona | $45,010 |
| North Carolina | $30,090 |
| California | $30,060 |
What Tools do Fabric Menders Use?
Below is a list of the types of tools and technologies that Fabric Menders may use on a daily basis:
Microsoft Excel
Microsoft Windows
Microsoft Outlook
Microsoft Word
How to Become a Fabric Mender
Education needed to be a Fabric Mender: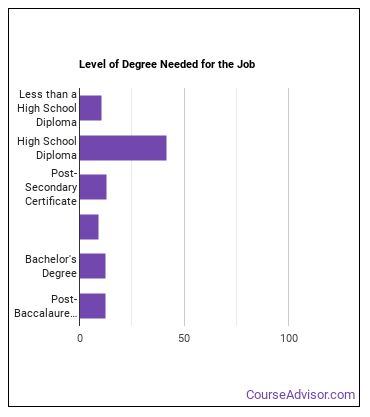 What work experience do I need to become a Fabric Mender?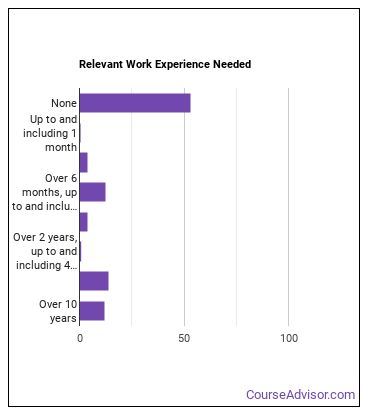 Where Fabric Menders Work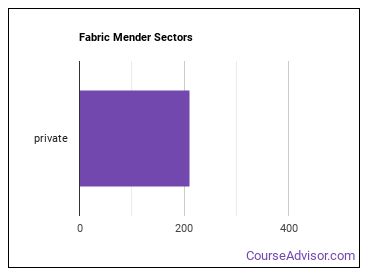 Related Careers
Are you already one of the many Fabric Menders in the United States? If you're thinking about changing careers, these fields are worth exploring:
Shoe and Leather Workers and Repairers
References
Image Credit: Via Wikimedia Commons