What Do Electromechanical Equipment Assemblers Do?
Electromechanical Equipment Assembler Definition Assemble or modify electromechanical equipment or devices, such as servomechanisms, gyros, dynamometers, magnetic drums, tape drives, brakes, control linkage, actuators, and appliances.
What do Electromechanical Equipment Assemblers do On a Daily Basis?
Assemble parts or units, and position, align, and fasten units to assemblies, subassemblies, or frames, using hand tools and power tools.
Attach name plates and mark identifying information on parts.
Operate small cranes to transport or position large parts.
Disassemble units to replace parts or to crate them for shipping.
Operate or tend automated assembling equipment, such as robotics and fixed automation equipment.
Clean and lubricate parts and subassemblies, using grease paddles or oilcans.
Things an Electromechanical Equipment Assembler Should Know How to Do
When polled, Electromechanical Equipment Assemblers say the following skills are most frequently used in their jobs:
Quality Control Analysis: Conducting tests and inspections of products, services, or processes to evaluate quality or performance.
Operation Monitoring: Watching gauges, dials, or other indicators to make sure a machine is working properly.
Reading Comprehension: Understanding written sentences and paragraphs in work related documents.
Speaking: Talking to others to convey information effectively.
Troubleshooting: Determining causes of operating errors and deciding what to do about it.
Other Electromechanical Equipment Assembler Job Titles
Electrical Machine Builder
Mechanic
Programmable Logic Controller Assembler
Vacuum Cleaner Assembler
Washer Assembler
Electromechanical Equipment Assembler Employment Estimates
In the United States, there were 45,700 jobs for Electromechanical Equipment Assemblers in 2016.
Electromechanical Equipment Assembler jobs are decreasing by a rate of -21.4%. This means the total job opportunities are shrinking. The Bureau of Labor Statistics predicts a loss of -9,800 jobs for Electromechanical Equipment Assemblers by 2026. There will be an estimated 3,800 positions for Electromechanical Equipment Assembler per year.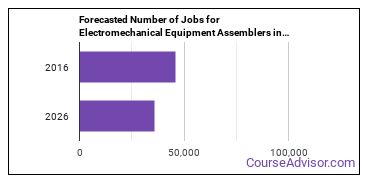 The states with the most job growth for Electromechanical Equipment Assemblers are Texas, Colorado, and Washington.
Watch out if you plan on working in California, Pennsylvania, or Ohio. These states have the worst job growth for this type of profession.
Tools & Technologies Used by Electromechanical Equipment Assemblers
Although they're not necessarily needed for all jobs, the following technologies are used by many Electromechanical Equipment Assemblers:
SAP
Data entry software
Microsoft Word
Microsoft Office
Autodesk AutoCAD
Microsoft Excel
How do I Become an Electromechanical Equipment Assembler?
What education is needed to be an Electromechanical Equipment Assembler?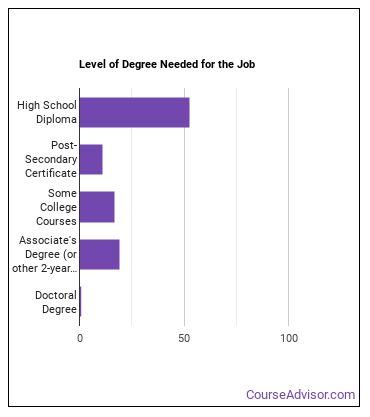 What work experience do I need to become an Electromechanical Equipment Assembler?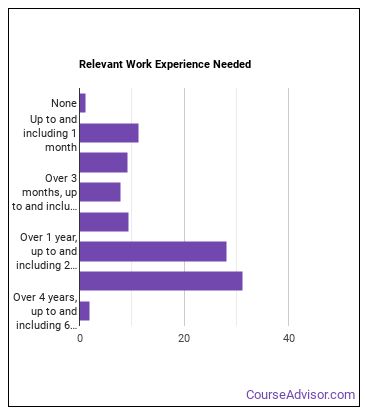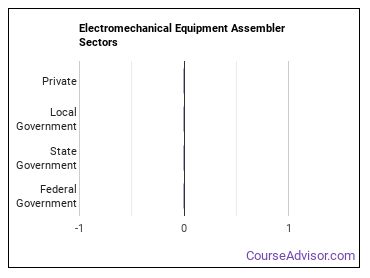 Related Careers
Those who work as Electromechanical Equipment Assemblers sometimes switch careers to one of these choices:
Photographic Process Workers and Processing Machine Operators
References
Image Credit: Via Wikimedia Commons