What Does it Take to Be a Biologist?
Job Description & Duties Research or study basic principles of plant and animal life, such as origin, relationship, development, anatomy, and functions.
Life as a Biologist: What Do They Do?
Research environmental effects of present and potential uses of land and water areas, determining methods of improving environmental conditions or such outputs as crop yields.
Supervise biological technicians and technologists and other scientists.
Prepare plans for management of renewable resources.
Develop pest management and control measures, and conduct risk assessments related to pest exclusion, using scientific methods.
Write grant proposals to obtain funding for biological research.
Represent employer in a technical capacity at conferences.
Skills Needed to be a Biologist
When polled, Biologists say the following skills are most frequently used in their jobs:
Science: Using scientific rules and methods to solve problems.
Reading Comprehension: Understanding written sentences and paragraphs in work related documents.
Active Listening: Giving full attention to what other people are saying, taking time to understand the points being made, asking questions as appropriate, and not interrupting at inappropriate times.
Writing: Communicating effectively in writing as appropriate for the needs of the audience.
Speaking: Talking to others to convey information effectively.
Related Job Titles for this Occupation:
Neurophysiologist
Biological Scientist
Dolphin Researcher
Ocean Biologist
Rare/Endangered Species Specialist
Are There Job Opportunities for Biologists?
There were about 112,800 jobs for Biological Scientists in (in the United States).
New jobs are being produced at a rate of 8.9% which is lower than average. The Bureau of Labor Statistics predicts 10,100 new jobs for Biologists by. There will be an estimated 11,000 positions for Biologist per year.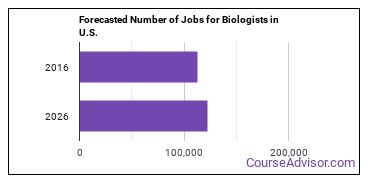 Tools & Technologies Used by Biologists
Although they're not necessarily needed for all jobs, the following technologies are used by many Biologists:
Adobe Systems Adobe Photoshop
IBM SPSS Statistics
Structured query language SQL
Microsoft Word
C++
Microsoft Office
Microsoft Access
ESRI ArcGIS software
Microsoft Excel
Practical extraction and reporting language Perl
How to Become a Biologist
Are there Biologist education requirements?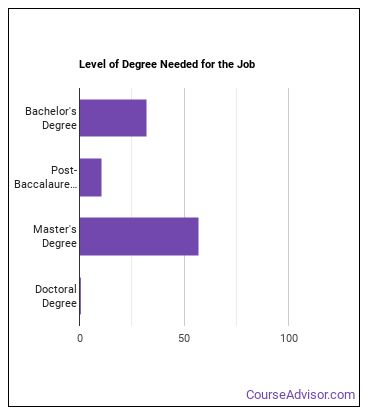 How many years of work experience do I need?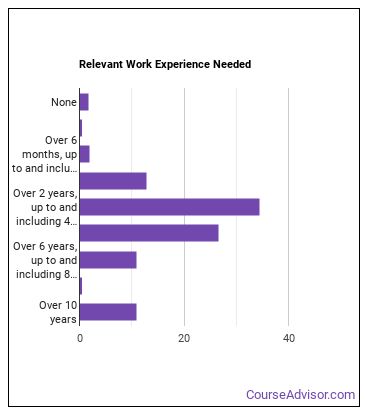 Where Biologists Are Employed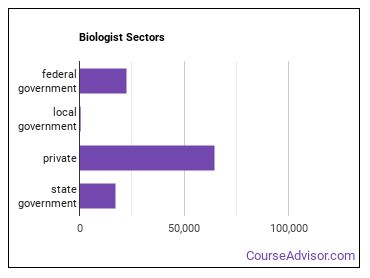 Similar Careers
Those interested in being a Biologist may also be interested in:
References
Image Credit: Via Wikimedia Commons