What is an Athlete?
Example of an Athlete Job Compete in athletic events.
List of Athlete Job Duties
Maintain optimum physical fitness levels by training regularly, following nutrition plans, or consulting with health professionals.
Receive instructions from coaches or other sports staff prior to events and discuss performance afterwards.
Attend scheduled practice or training sessions.
Lead teams by serving as captain.
Participate in athletic events or competitive sports, according to established rules and regulations.
Represent teams or professional sports clubs, performing such activities as meeting with members of the media, making speeches, or participating in charity events.
Qualities of an Athlete
Below is a list of the skills most Athletes and Sports Competitors say are important on the job.
Speaking: Talking to others to convey information effectively.
Active Listening: Giving full attention to what other people are saying, taking time to understand the points being made, asking questions as appropriate, and not interrupting at inappropriate times.
Critical Thinking: Using logic and reasoning to identify the strengths and weaknesses of alternative solutions, conclusions or approaches to problems.
Coordination: Adjusting actions in relation to others' actions.
Judgment and Decision Making: Considering the relative costs and benefits of potential actions to choose the most appropriate one.
Related Job Titles
Figure Skater
Golf Professional
Barrel Racer
Hockey Player
Boxer
What Kind of Athlete Job Opportunities Are There?
In the United States, there were 11,800 jobs for Athletes and Sports Competitors in 2016.
New jobs are being produced at a rate of 7.5% which is lower than average. The Bureau of Labor Statistics predicts 900 new jobs for Athletes and Sports Competitors by 2026. Due to new job openings and attrition, there will be an average of 1,700 job openings in this field each year.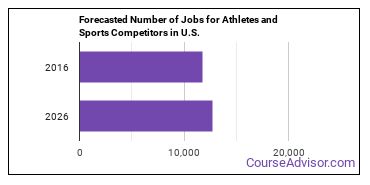 The states with the most job growth for Athletes and Sports Competitors are Florida, Colorado, and Utah.
Watch out if you plan on working in Idaho, Alaska, or Ohio. These states have the worst job growth for this type of profession.
Average Athlete Salary
Athletes and Sports Competitors Make between $19,040 and $208,000 a year. The median salary for this occupation is $50,650.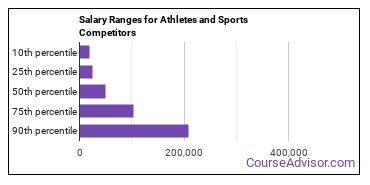 How much do Athletes and Sports Competitors make in different U.S. states?
Annual Mean Salary by State

| State | Annual Mean Salary |
| --- | --- |
| Colorado | $183,110 |
| Texas | $130,580 |
| California | $125,160 |
| New York | $102,930 |
| Nevada | $89,730 |
| Washington | $78,370 |
| Florida | $76,870 |
| Missouri | $72,590 |
| Utah | $69,660 |
| Rhode Island | $68,630 |
| Nebraska | $67,930 |
| Connecticut | $67,800 |
| Georgia | $67,760 |
| Kansas | $67,380 |
| New Jersey | $65,430 |
| Massachusetts | $63,700 |
| Michigan | $52,680 |
| Maryland | $50,250 |
| Pennsylvania | $48,710 |
| Kentucky | $40,600 |
| South Carolina | $36,260 |
What Tools & Technology do Athletes and Sports Competitors Use?
Although they're not necessarily needed for all jobs, the following technologies are used by many Athletes and Sports Competitors:
How do I Become an Athlete?
What education or degrees do I need to become an Athlete or Sports Competitor?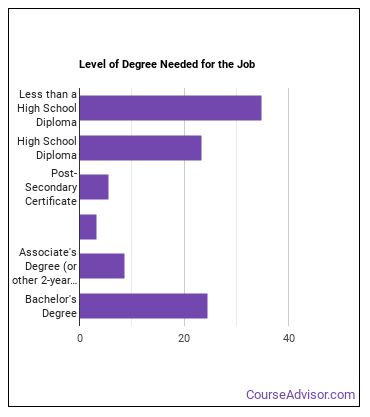 What work experience do I need to become an Athlete?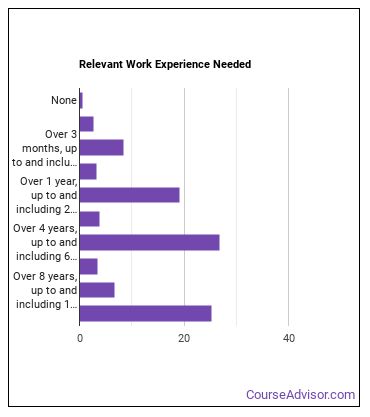 Where Athletes and Sports Competitors Work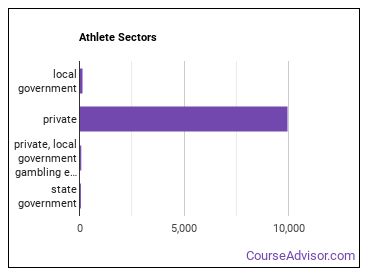 References
Image Credit: Via Wikimedia Commons