What Do Assemblers and Fabricators Do?
Assembler or Fabricator Definition All assemblers and fabricators not listed separately.
Types of Assembler or Fabricator Jobs
Baffle Installer
Frame Expander
Framing Consultant
Stamp Maker
Sample Card Maker
Assembler or Fabricator Job Outlook
In the United States, there were 232,400 jobs for Assemblers and Fabricators in 2016.
Assembler or Fabricator jobs are decreasing by a rate of -14%. This means the total job opportunities are shrinking. The Bureau of Labor Statistics predicts a loss of -32,600 jobs for Assemblers and Fabricators by 2026. There will be an estimated 21,600 positions for Assembler or Fabricator per year.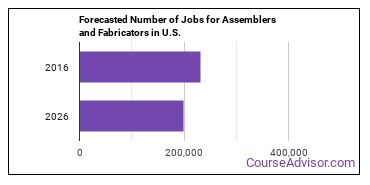 The states with the most job growth for Assemblers and Fabricators are Texas, Colorado, and Florida.
Watch out if you plan on working in Ohio, California, or Illinois. These states have the worst job growth for this type of profession.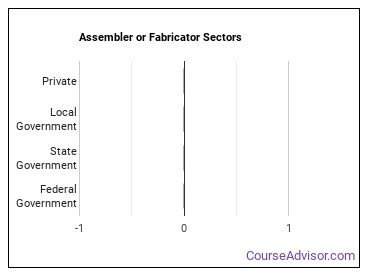 References
Image Credit: Via Wikimedia Commons